Regular price
Sale price
$49.99
Unit price
per
Sale
Sold out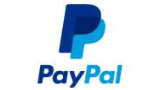 Shipping & Returns

Shipping

Free shipping on all orders to the contiguous U.S.

Return and Refund

We offer a 30 days risk-free return. Check our return and refund policy.
View full details
This monitor desk mount is one of our best sellers in the collection of monitor arms. It is built with a center pole and gar spring articulating arm. Height adjustment and angles adjustment couldn't be easier! This is a cost-effective ergonomic solution for home, office, gaming, or educational space.
2 types available: single monitor mount, dual monitor mount
Ergonomic monitor arm for desk
The monitor arm features a premium gas spring system. With gas spring arms, the monitor is alive to move to more angles. Besides, you can adjust the monitor easily and effortlessly.
Compared with other monitor arms with joints arm, articulating gas spring arm is more durable, flexible, and easier to adjust. It enables you to adjust monitors with 360° rotation, ±90° swivel, -35°/+35° tilt, and extension. Your screen can face any direction at any height up to 23.6''. 

By rising the screens, you can set the monitors at a comfortable eye level. In the meantime keep your spine in a neutral position and minimize neck and eye strain. By mounting a monitor arm on your desk, you will upgrade your space into an ergonomic workstation that brings you health benefits.
A monitor mount fits most monitors
The monitor desk mount fits screens with VESA of 75mm x 75mm and 100mm x 100mm. It works perfectly with iMac, Dell, Samsung, HP, LG, Sceptre monitors, and more. Each arm withstands a weight of up to 17.6 lbs.
The single and dual monitor arms support 13-32'' screens. The triple monitor mount arms work with 13-27'' screens. 
Your desktop keeps clean
You will have more space on the desktop by hanging your monitor up. The monitor arm comes with a cable management system that keeps AV and power cords hidden and organized. No matter if you are using one monitor, 2 monitors, or 3 of them, you can easily organize them and keep your desk clean and neat.
Setup the monitor arms on the desk 
Want to use a monitor arm but don't want to drill a hole in the desk? Or your desk has a grommet hole and you want to install a monitor mount on it? Pick this monitor mount. 
This monitor mount includes both clamp and grommet installation components to fit a variety of desks. There are 2 ways to set up the monitor mount on your desk.
Option 1. For desks which thicknesses less than 3.35'', you can use the enclosed C-clamp and mount the monitor arm on the desk.
Option 2. For desks which thicker than 3.35'', you can use the enclosed grommet mount and set up the monitor mount. 
With all necessary hardware and bolts in the package, the installation can be done within 20 minutes.
Sturdy and adjustable
The range of motion is good, nice and adjustable.Assembly isn't too difficult, comes with all the tools necessary to put together.But wobbly like others have mentioned but a non-issue if you don't have a shakey desk.
Needs a little work
I wish the arm that is connected to the monitor could go up higher and i would make it to were you loosen it you could be able to put a screw or something to hold it there.
Nice product !
To tighten/loosen the tension arm took some doing. But other than that it was a easy process.
inconsistent
Packaging was nice and compact, it was easy to put together and install. All the parts clearly identifiable and labeling was good. Instructions were adequate. Once installed though? Not great. It won't hold positions well and the adjustment bolts on either arm are not consistent. Not as adjustable as I had hoped either.
Great product but only one problem
I love how I can have my monitor in a variety of positions but when I do move it I have to re tighten some screws or else it will fall on different axiss.