Regular price
Sale price
$29.99
Unit price
per
Sale
Sold out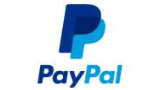 Shipping & Returns

Shipping

Free shipping on all orders to the contiguous U.S.

Return and Refund

We offer a 30 days risk-free return. Check our return and refund policy.
View full details
Wokamall provides the keyboard mat with wireless chargers and the large gaming mouse pad with colored lights. The wireless charger with a powerful copper coil. It would take just three hours to charge an iphone12 with a 2815mAh battery. Getting a wireless charging mouse pad is worth more than a keyboard pad plus a wireless charger. Moreover, keyboard pads with colored lights can switch between 7 colors. All keyboard pads are 80x30cm (31.5x11.8in) in size. Now, choose a favorite keyboard desk mat for your comfortable and efficient workspace!
Keyboard and mouse pad with wireless charger
This latest desk mouse pad comes with a surprising feature - a wireless charger! In the upper left corner, you can see a 10W wireless charger. It would take just three hours to charge an iphone12 with a 2815mAh battery. It is connected to power via a 1.8-meter USB cable (no power adapter). You can easily power it from a laptop, a USB port on the computer, or a USB charger. The 1.8-meter length of the USB cable allows you to easily connect to the power supply.
Once connected to the power supply, simply place the device to be charged in the center of the wireless charging area, and your device will automatically start charging.
The wireless charging mouse pad works with most mobile phones with wireless charging capability. If you're not sure whether your phone can be charged wirelessly, check out the information below.
Compatible with:
iPhone 13/13 Pro/13 Mini/13 Pro Max/12/12 Pro/12 Pro Max/12Mini/SE 2/11/11 Pro Max/XS MAX/XS/XR/X/8 with latest iOS System;
Samsung Galaxy S21/S20/ Note 10/S10/S10 Plus/S10E/S9/S9 Plus/S8/Note 9;
Pixel 3/Pixel 3XL/4/4XL;
All other Qi-enabled phones and devices.
Note: Make sure that your phone case is less than 5 mm thick and has no metal attachments, expandable grips, or credit cards. Cases made of metal, attachments such as pop sockets, metal rings, magnets, cards, grips will interfere with charging.
Large gaming mouse pad with LED lights
We also offer a very cool gaming desk mat that comes with or without a wireless charger. The edge of this gaming desk pad comes with an LED strip that can change 7 colors! By touching a fingerprint-shaped button in the wireless charging area, you change the LED lights to the color you want. Meanwhile, it also provides a dynamic model that can automatically change colors. This is a perfect accessory for gaming or techno workspaces!
Non-slip and waterproof keyboard mat
All of these keyboard desk mat are slip-resistant and waterproof. The back of the desk mouse pad is made of flexible, soft synthetic rubber. At the same time, the cross pattern design allows the back to firmly hold onto the smooth desktop. The middle layer is made of natural rubber. It gives the keyboard mat the ability to curl and be durable. In addition, the surface is made from Jersey. It is a high-density, waterproof, and breathable fabric. With it, the mouse moves effortlessly over the large mouse pad. Thanks to all the high-quality materials, you no longer need to worry about spilling water on it and dirtying it.
All keyboard and mouse pad have stitched edges. With it, the edges of the keyboard pads don't curl up over time.
Extra-large size desk mouse pad
The large mouse pad comes in plus-size, 80x30cm (31.5x11.8in). It can easily accommodate a full-size keyboard and mouse without affecting the wireless charging area on the left. You can move the mouse around as much as you want and the pad is big enough to let you play games or work at ease.
More patterns are developing
Wokamall is dedicated to providing durable and beautiful keyboard mat. Now, worldmap keyboard and mouse pad and starry sky night keyboard and mouse pad are available. All of these mats are made by thermal transfer technology. It heats and presses the material and combines the material with the keyboard desk mat as an integration. Therefore, the pattern on the desk mouse pad is clearer and more durable. We are developing more popular patterns. Subscribe to our website to see the latest products!