Regular price
Sale price
$36.99
Unit price
per
Sale
Sold out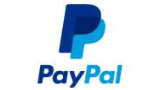 Shipping & Returns

Shipping

Free shipping on all orders to the contiguous U.S.

Return and Refund

We offer a 30 days risk-free return. Check our return and refund policy.
View full details
If you're on the hunt for something like a bedside tray but you don't want to get a big wood bedside table, this is your pick. It keeps your phone, magazine, and remote control organized when you need them. Designed to be placed under the mattress, this bedside caddy is sturdy, removable, and needs no assembly. Thanks to its 12.6'' x 16.5'' size, this bedside pocket is large enough to accommodate a laptop, which is friendly for those who like to work from home in bed.

2 colors available: khaki and black
Large bedside storage caddy
This is a practical solution if you need more space other than a side table. This bed tray has 5 pockets to keep all your stuff. The largest pocket measures 12.6 inches wide and 8'' inches high, which is fairly big to accommodate your laptop or tablet. The rest 4 pockets are designed to keep a cellphone, remote, cables, socks, and more. 
Even at night, this bedside caddy is easily reachable. It takes full use of the bedside space. You can put it in any position surrounding your bed. We recommend putting it on the same side as the socket, in which way you can charge your devices and leave them in the pocket. If there is a small gap between the wall and the bed, this pocket will perfectly fit in it as well. One more example, if your husband (or wife) or kid, likes to keep lots of gadgets in the bed, it is a great idea to purchase the pocket and put it at his (her) bedside.
Non-slip felt bedside pocket
The extended back is designed to be put under the mattress. The plate is thick enough to stay tightly under the mattress and keep the pocket sitting well. You never worry about the stuff dropping off from the organizer. 
Made of firm felt, this bedside organizer is durable and lightweight. The material is washable and is easy to maintain. Just throw it in the washing machine to clean it. 
Versatile as a toiletry pouch for travel, a bedside magazine holder
What if you got a large bedside table and do not need a pocket anymore? This bedside organizer can be a perfect travel bag in the luggage. The largest pocket can accommodate the laptop, and the rest pockets can store mouse, cables, pens, and notebooks. It is also a great toiletry pouch to store towels, toothbrushes, and cosmetics.
If you work from home recently, you may work in bed or work on the sofa sometimes. The only tools you need are a laptop bed tray and a bedside/couch pocket.
Material: premium firm felt
Size: 12.6'' x 16.5''  x 3.5''