Regular price
Sale price
$49.99
Unit price
per
Sale
Sold out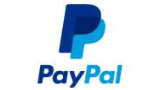 Shipping & Returns

Shipping

Free shipping on all orders to the contiguous U.S.

Return and Refund

We offer a 30 days risk-free return. Check our return and refund policy.
View full details
This acrylic monitor riser is more than an ergonomic monitor riser, it is also a laptop stand, a desk organizer, and an anti-cat keyboard shelter. Constructed from premium acrylic, it elevates your monitor or laptop to a proper height and creates a comfortable view. Each acrylic monitor riser can load up to 110lbs (50kg). The clear acrylic stand is also a great organizer that allows you to put notebooks and gadgets underneath. Some customers like to use it as a cat-proof laptop keyboard cover. It is a wonderful idea to put the stand above the keyboard while working from home. And your cat may nap on the clear monitor riser without disturbing you typing.
Clear dual monitor stand
Basically, this set is a dual monitor stand. It comes with 2 packs of different heights (one is 3.94'' while another one is 5.51''). These 2 acrylic monitor stands allow you to place 2 devices at different heights and find your comfortable position. You can use the large one as a monitor stand, and the other as a laptop stand. Or the large one as a keyboard cover and the small one as a monitor stand, a printer stand, or a desk organizer. All the gadgets, phones, notebooks, and garage kit collections can be displayed on the stand. Thanks to its clear acrylic material, it is easy to find any stuff on the desk. 
Best clear acrylic monitor stand riser
The monitor risers are different from other brands.  Uses top-quality acrylic to guarantee excellent optical clarity & transparency. Acrylic is ten times stronger than glass. This added durability makes the clear monitor riser stand out from the monitor riser collection. Moreover, acrylic monitor stands are easy to clean and have a long life span. No assembly is needed.
Keep your desk clean and organized
You may wonder, if you already have a monitor arm for your computer, do you need an acrylic monitor riser? The answer is YES.  
The acrylic monitor stand is a wonderful desktop organizer.
It is clear and low-profile, this monitor stand riser aesthetically matches any interior design with its great transparency. Thanks to its rounded edges, the acrylic desktop organizer is user-friendly and offers smooth tactility. 
It is a great idea to get one and clean your desk cluster.
Work from home with your cat
Many cats like to sit on keyboards because they are near their favorite person and can be at the center of their attention. This is becoming one of the problems in working from home time.
Here comes the solution - get an acrylic monitor riser and use it as a keyboard shelter. 
The length of the large monitor stand is 16.5'', which can accommodate a tenkeyless keyboard underneath. The monitor riser can load up to 55lbs. It is a sure thing that your cat will safely & comfortably purr on it. Add the acrylic monitor stand on the desk, an ergonomic workstation for cat lovers is done!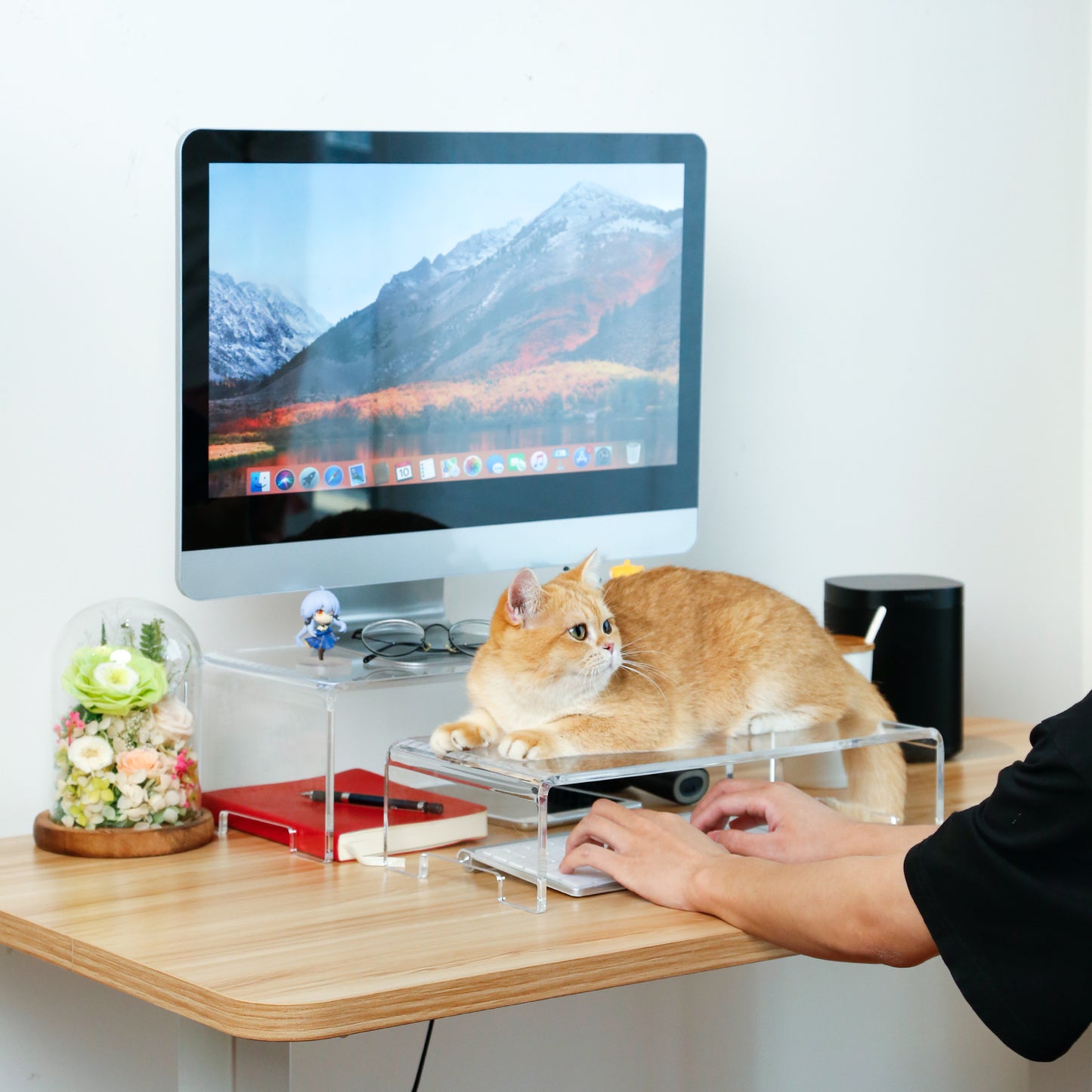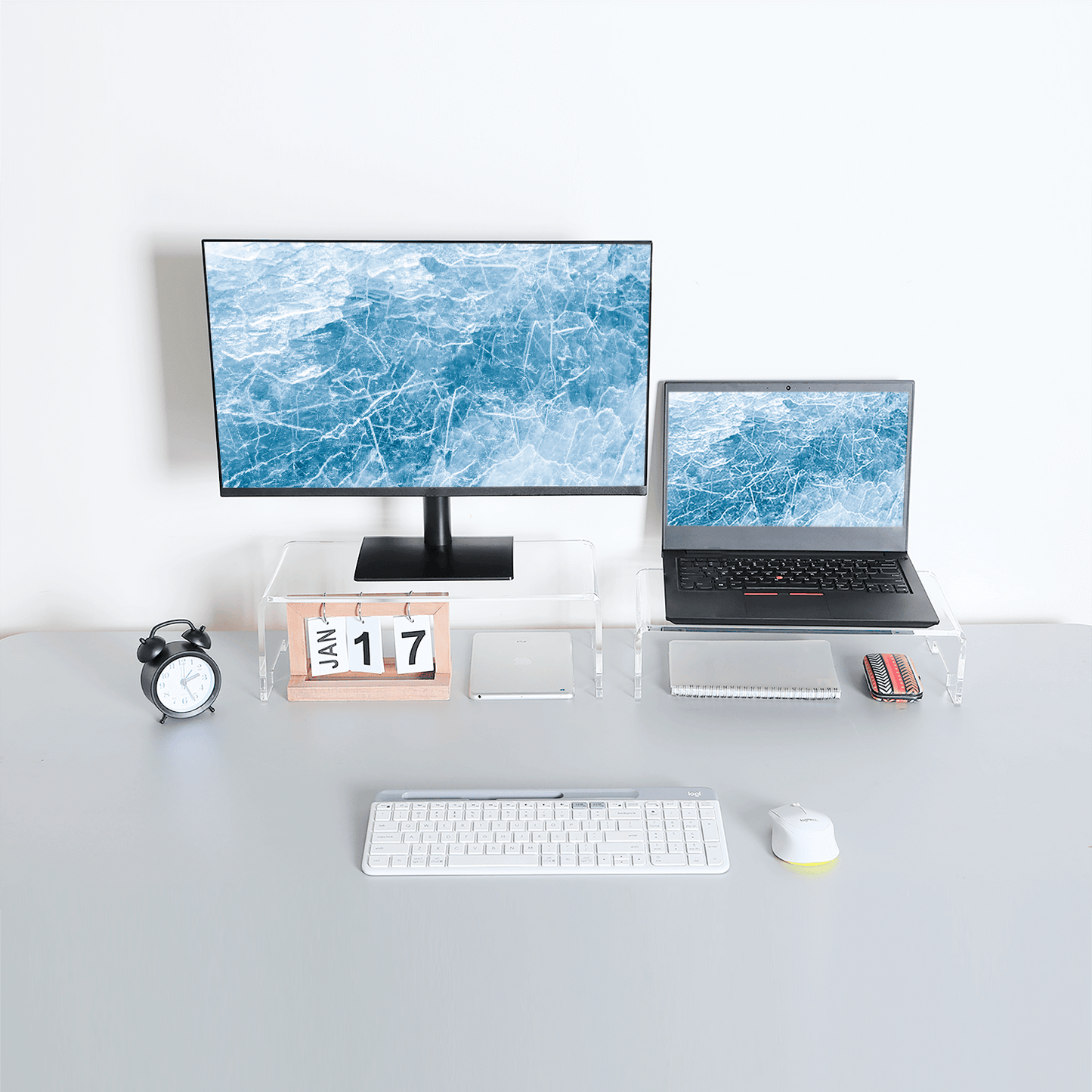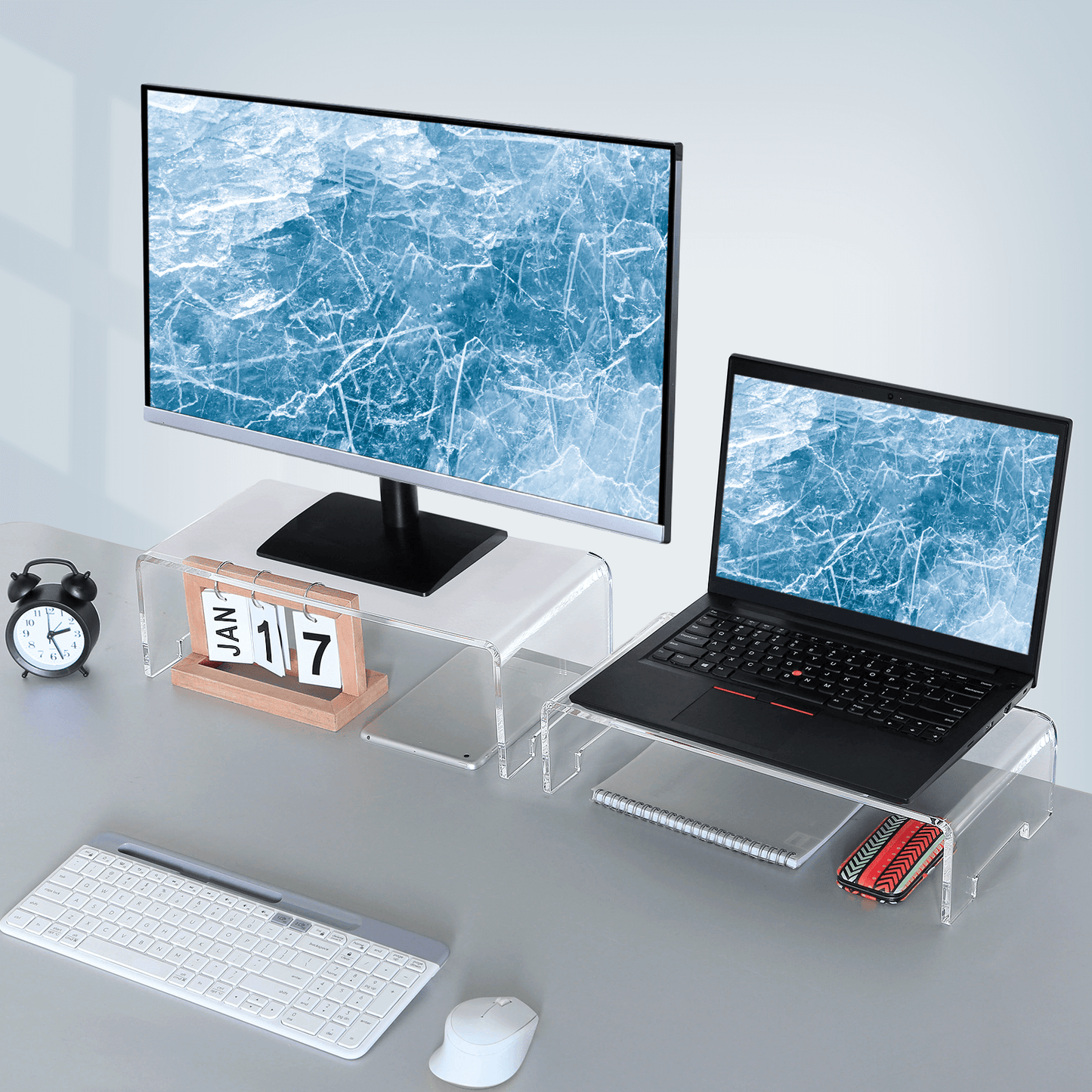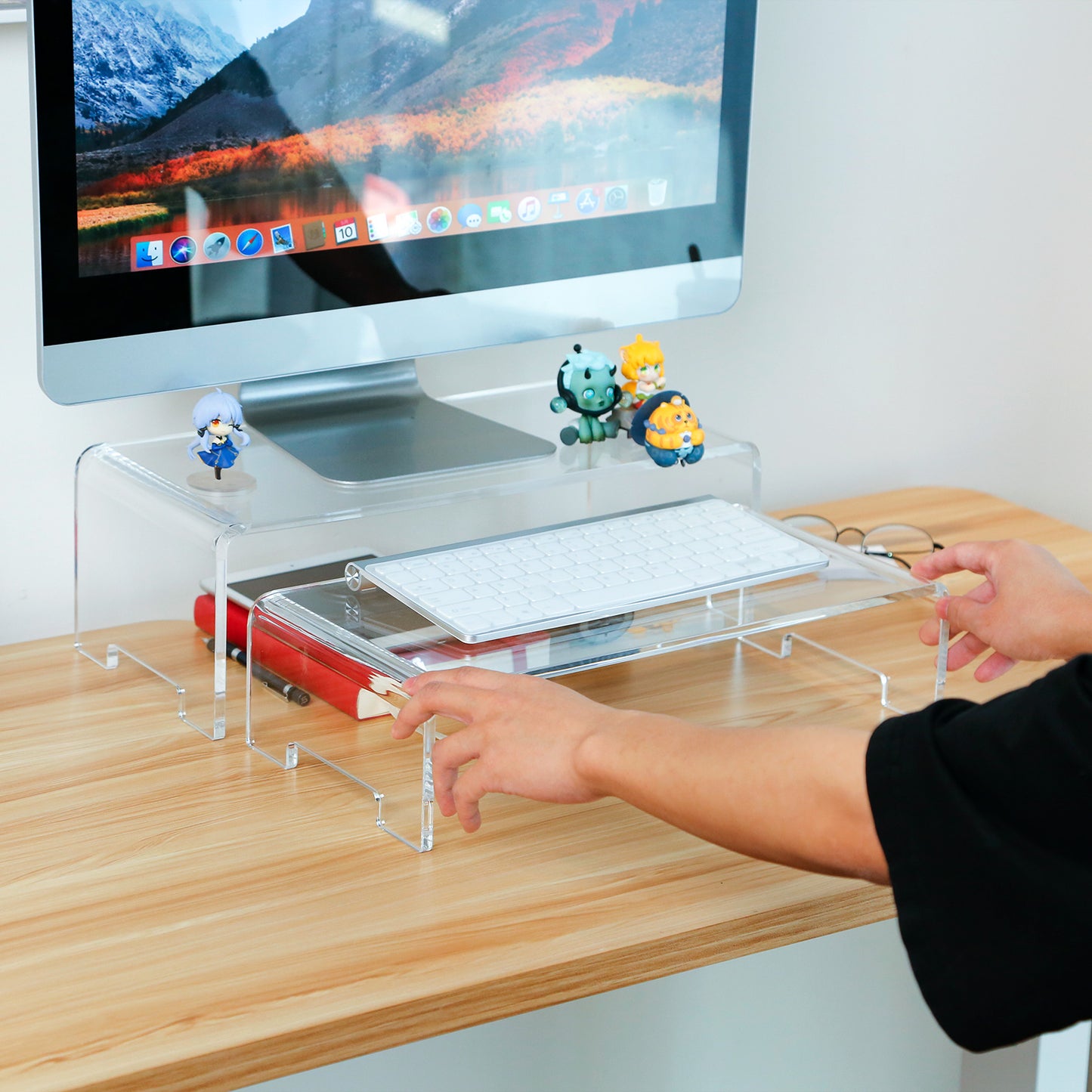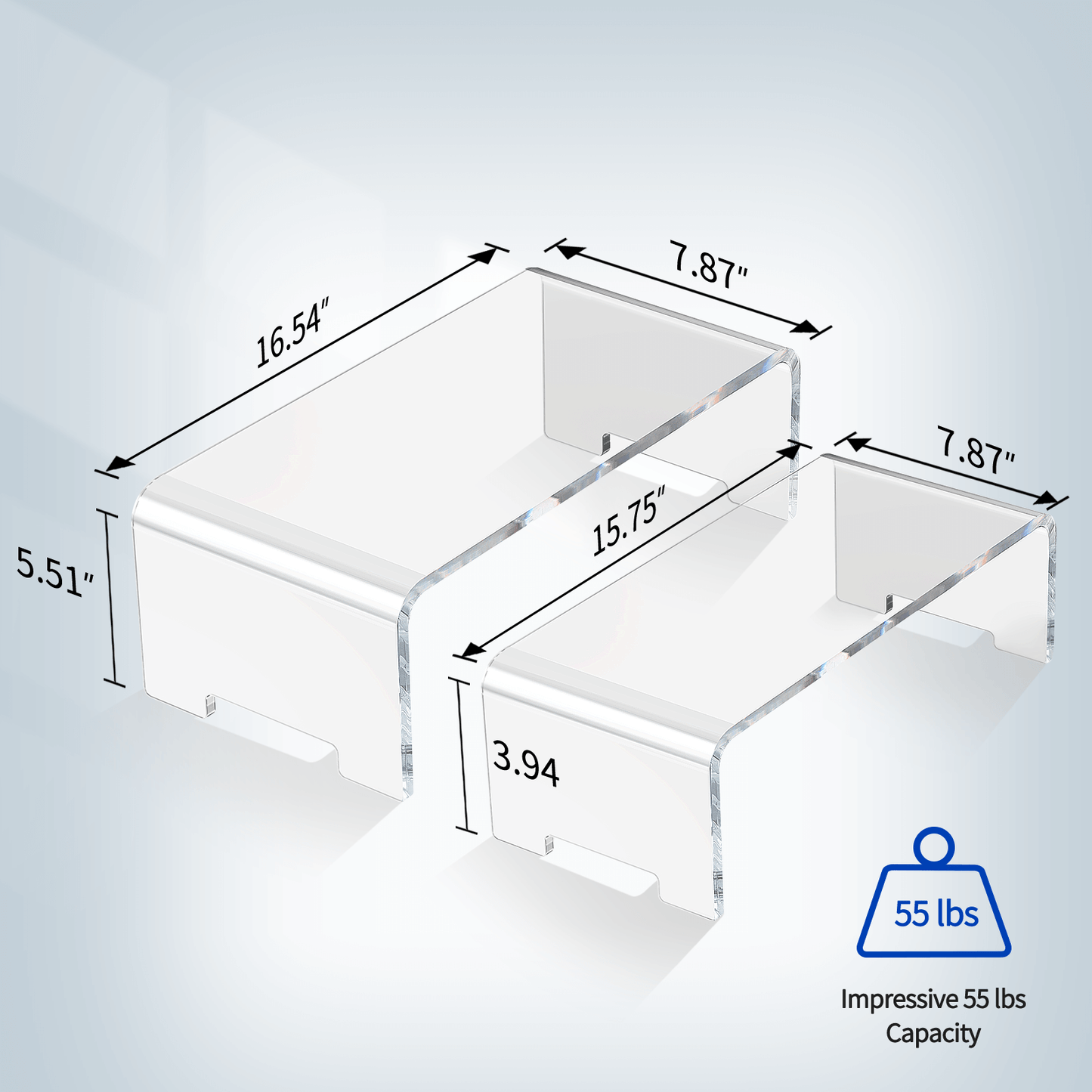 Smooth and good design!
I bought these to use the smaller one over my keyboard so my cat won't sit where I'm working and it's better than I could have imagined! Not only does it keep my cat out of my way but it provides a surface for papers, which is super useful because I don't have a lot of desk space. I will use the second one on a bookshelf so that I can store more items. I like that there's a place to insert a hand on the sides rather than sitting flush on the surface, making it easy to pick up. There isn't any padding on the bottom but the edges are rounded and smooth so it doesn't need any unless you wanted to prevent it from slipping, which I haven't found to be an issue.
Modern and sleek
Love the look that these gave to my modern desk.
Solid stand
Perfect height combo and substantial strength and sturdiness for monitors.
Good but not long enough for full size apple keyboard
Good quality but I didnt check length. Not quite long enough