Regular price
Sale price
$69.99
Unit price
per
Sale
Sold out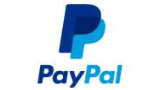 Shipping & Returns

Shipping

Free shipping on all orders to the contiguous U.S.

Return and Refund

We offer a 30 days risk-free return. Check our return and refund policy.
View full details
This is a highly valued laptop and monitor stand. With 2 VESA plates and a laptop tray, it can hold 2 monitors, or one monitor and one laptop. Moreover, it allows you to adjust up to 90 degrees in each direction and rotate 360 degrees. Get it and you will have the high flexibility to build your perfect workstation.
Combination of laptop tray and monitor stand
This dual monitor and laptop stand goes with 2 detachable VESA plates and a laptop tray. This combination provides more possibilities while building an efficient workstation.
Applies to 13"-27" monitors and 0"-17" laptop
As this desk mount is made of high-quality steel, each arm is able to hold up to 17.6 lbs(7.98 kg).
The VESA plate of the monitor arm and laptop stand fits great with 13" to 27" computer monitors which carry with VESA holes of 75mm x 75mm or 100mm x 100mm. Most of the monitors in market are suitable to match such as Apple monitors, Dell monitors, Samsung monitors, Lenovo monitors, etc. And the laptop tray is 11.8" in length and 10.43" in width. It is suitable for laptops up to 17".
Various combinations
This dual monitor and laptop stand adapts your monitors and laptop setup to a variety of different potential styles.
If you have a computer monitor and a laptop, you can install a VESA plate on the left and a laptop tray on the right. Thus, your monitor and laptop can keep at the same height, and you no longer need to look down at the laptop. The laptop tray also can work as a keyboard tray as long as you move it under the monitor.
If you have 2 monitors to work with, it would be great to install 2 VESA plates. In this way, it gives you the ability to handle multiple programs on different displays and easily to them at the same time. This makes work tasks more efficient as you don't need to switch between multiple pieces of equipment.
Whether you have one computer monitor and a laptop, or two computer monitors, this monitor stand with a laptop tray would be highly worth getting.
Full-motion monitor arm and laptop stand
Rotate, tilt, or turn your monitors and laptop to create an ergonomically typing and viewing position to prevent neck pain, back pain, or eye strain.
It allows you to adjust up to 90 degrees in each direction. More than that, it can also rotate 360 degrees. Therefore, you can quickly adjust the displays to landscape or portrait and share your screens with your colleagues.
The height-adjustable pole makes the laptop monitor stand easy to transition between 0'' to 15.38''. And this design is also pretty friendly to those who have a standing desk. You may change from sitting to standing frequently. And the monitors can be moved to the appropriate position swiftly. You can make sure that your monitors keep at your eye level. At this height level, you are able to effortlessly watch the screen and prevent neck pain.
Keep your workstation organized with cable management
This monitor stand with a laptop tray not only frees up space occupied by the monitors but also provides the cable management design. An organized and neat workstation offers a feeling of relaxation and improves work efficiency. With the monitor arm and laptop stand, you will find your desktop is more spacious than you used to see. And you are no longer to get upset about the tangled cables.
How to mount the monitor laptop tray on your desk
The monitor arm with a keyboard tray supports the installation of a desk with or without a grommet hole. If there is a grommet hole on your desktop, the F base would be recommended. It fits with desks of 0.39" to 3.1" thickness. Otherwise, install it with a C clamp. The C clamp is suitable for desks up to 3.1" in thickness. Both methods of installation are firm too.
All necessary tools and hardware are contained in the package. We also provide a step-by-step installation guide. Click here to download the product manual or contact us.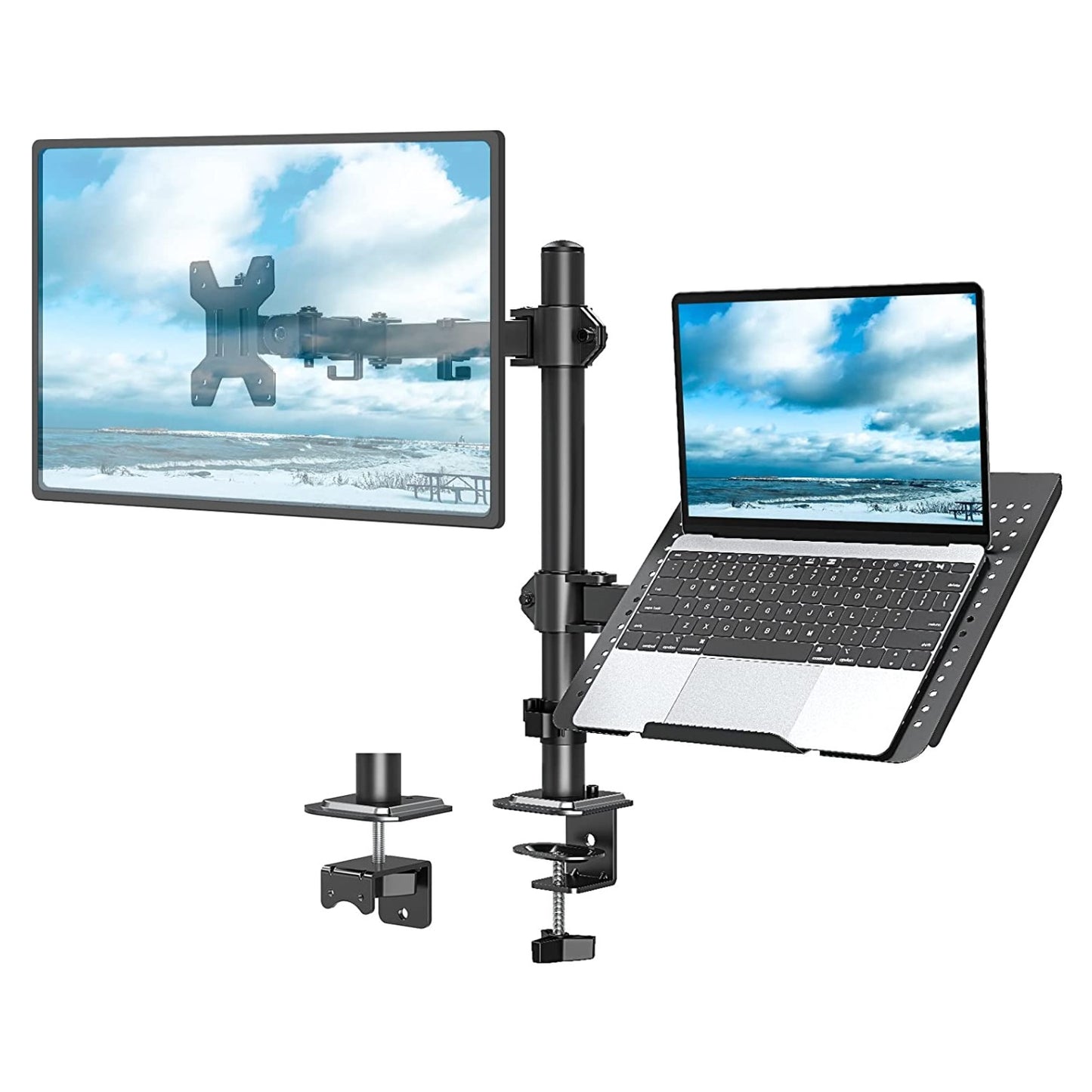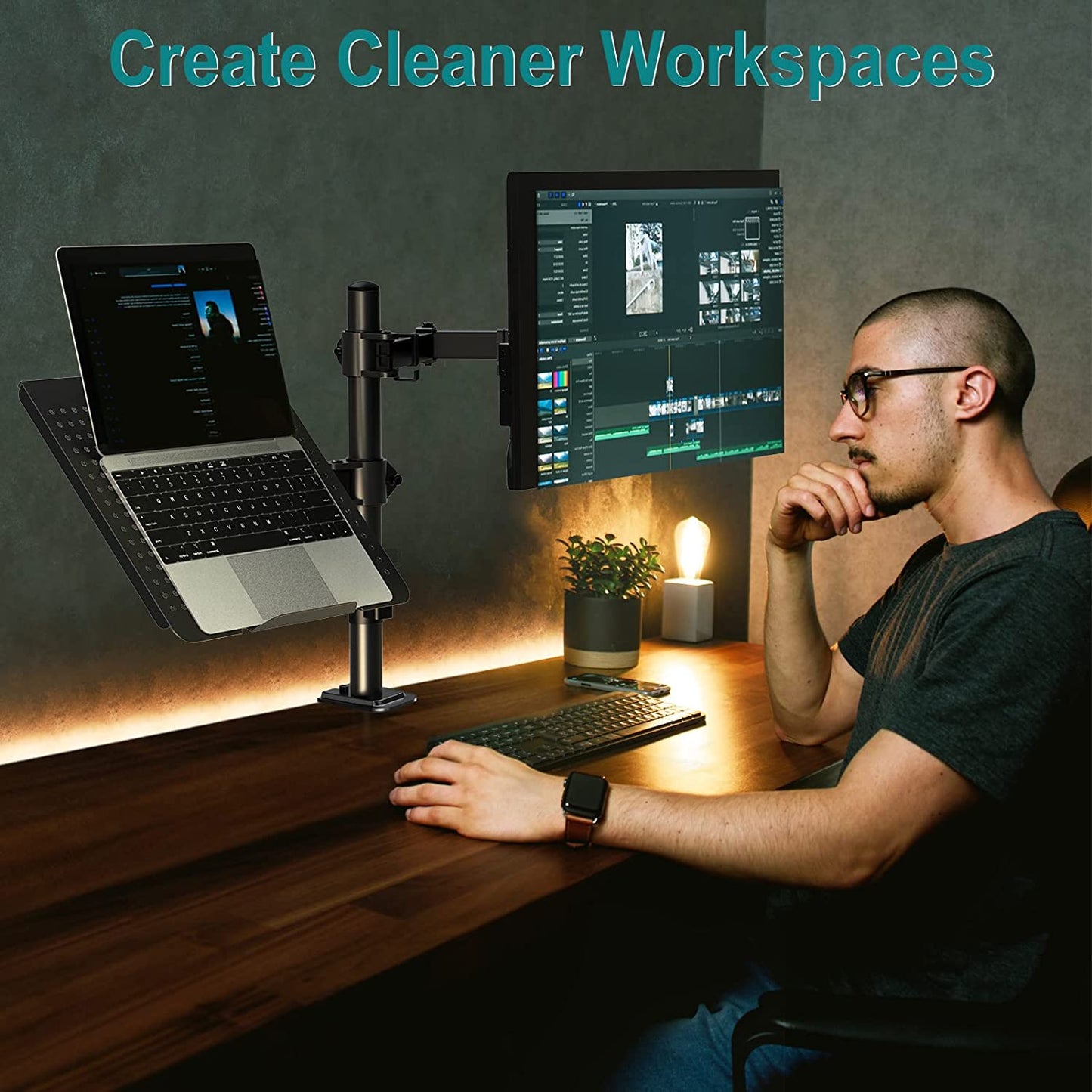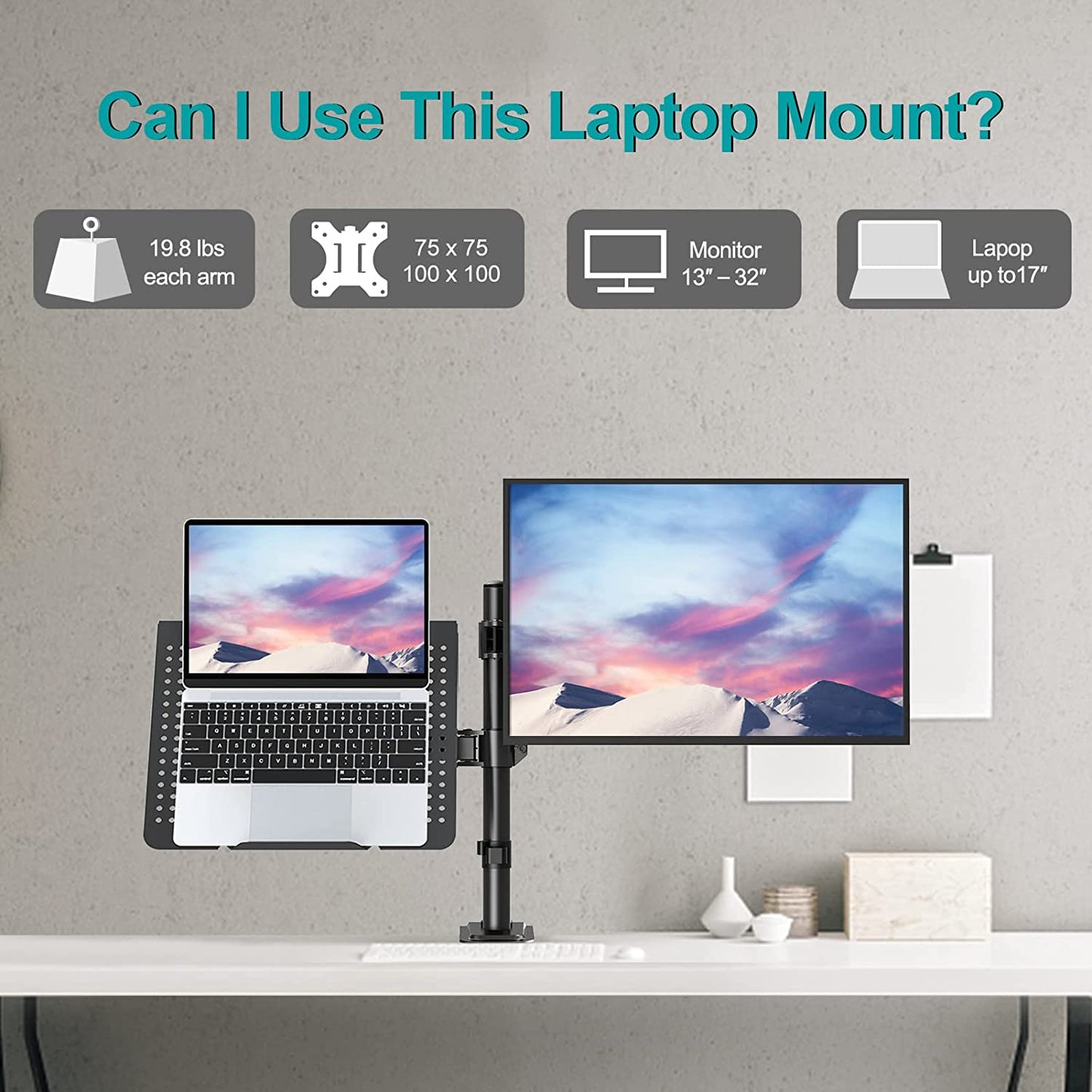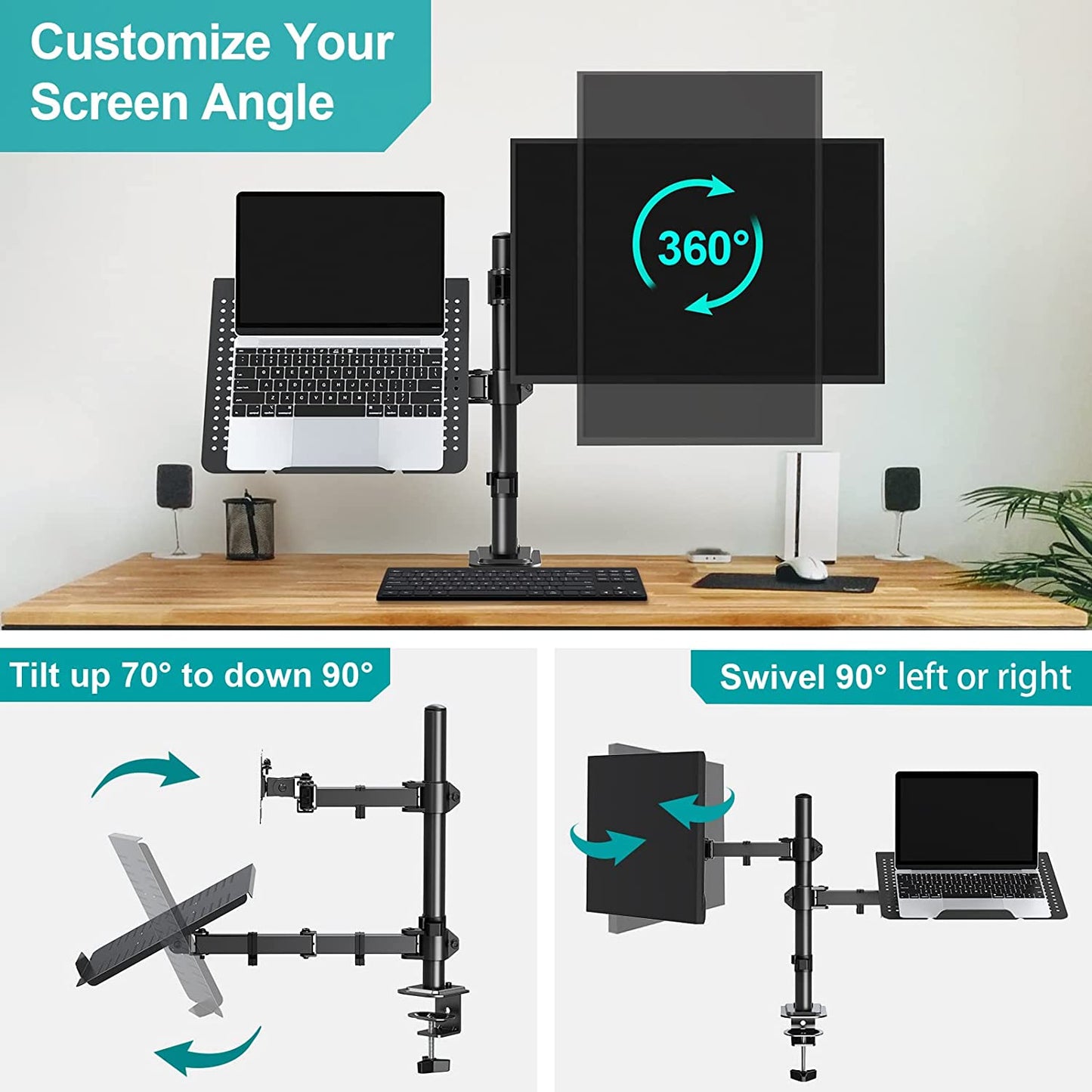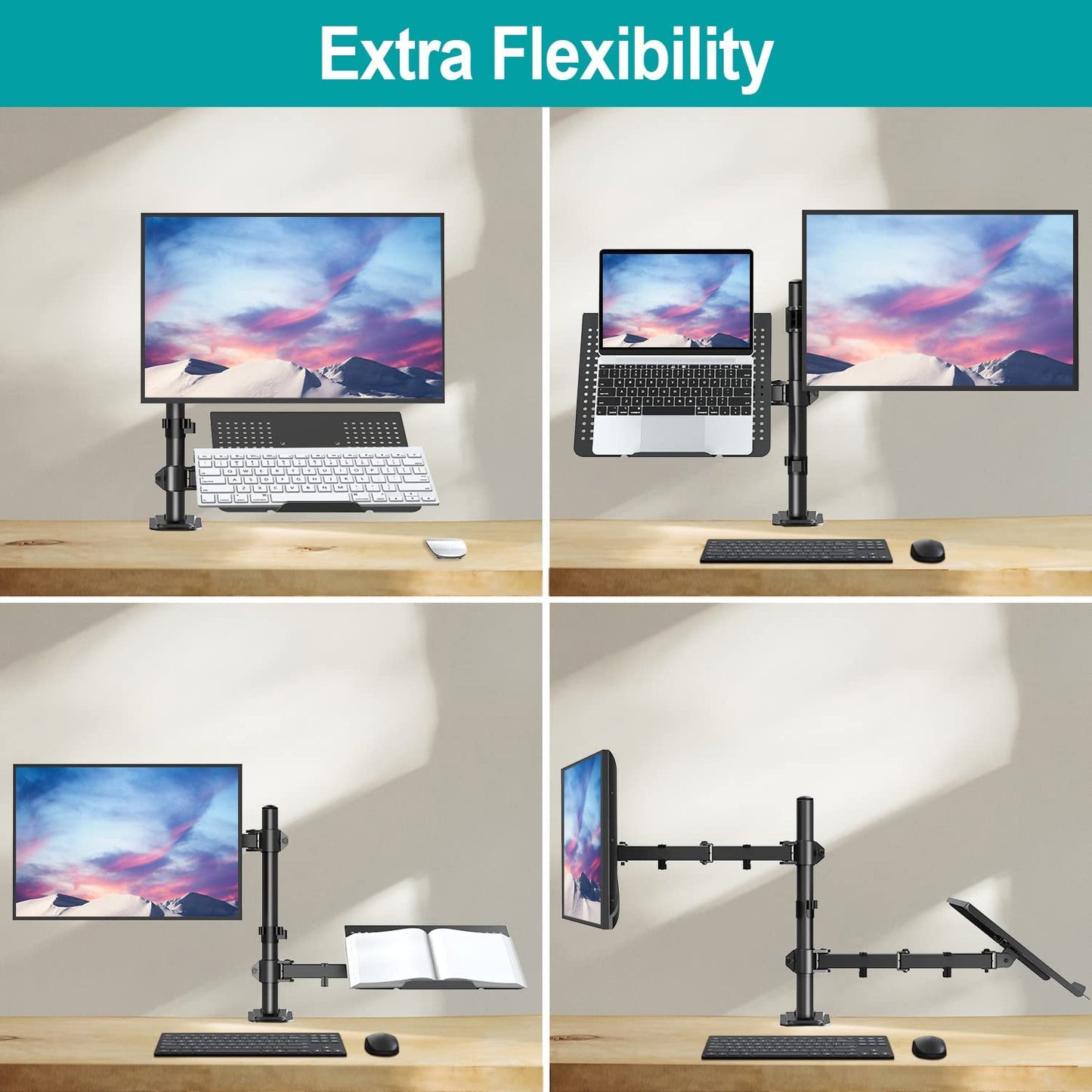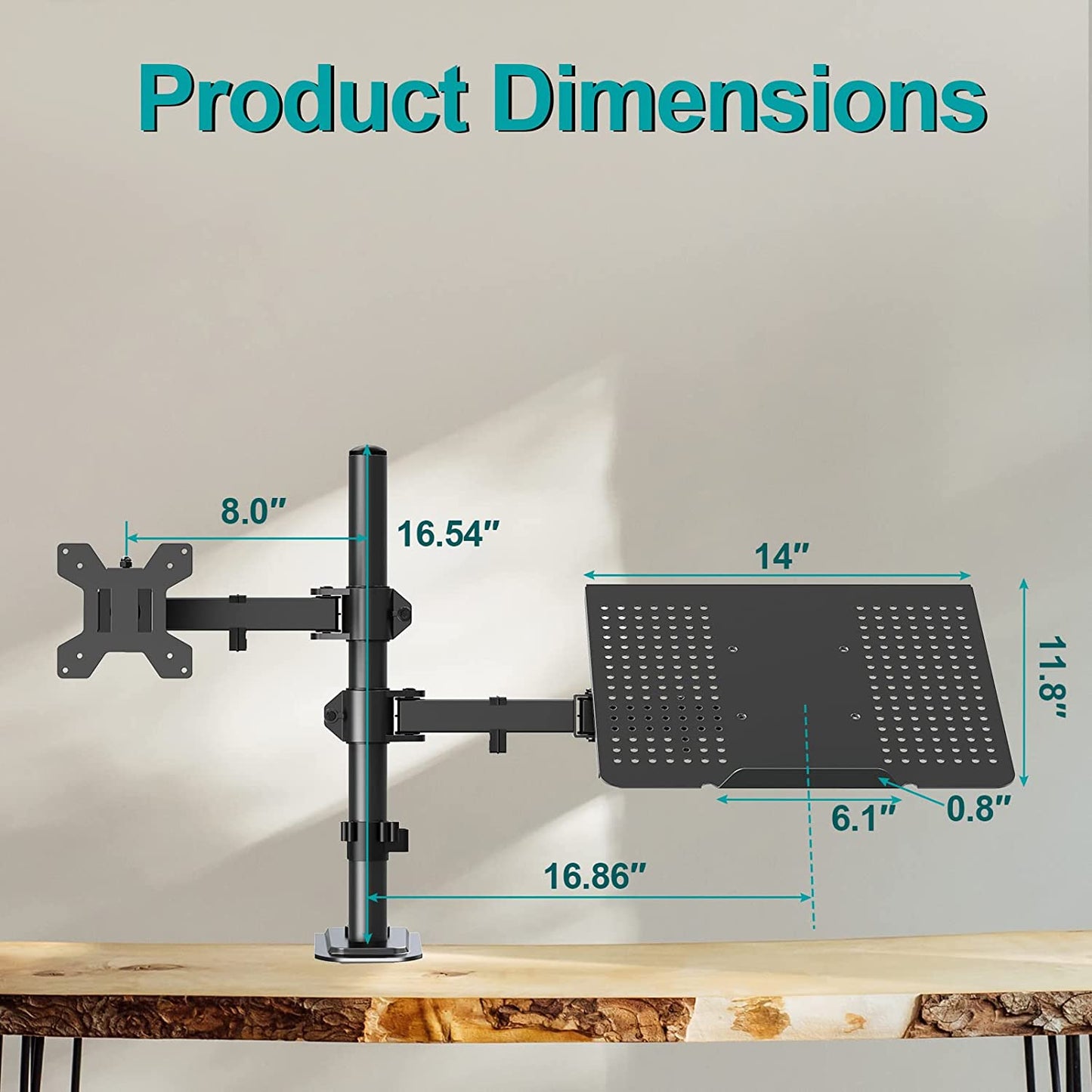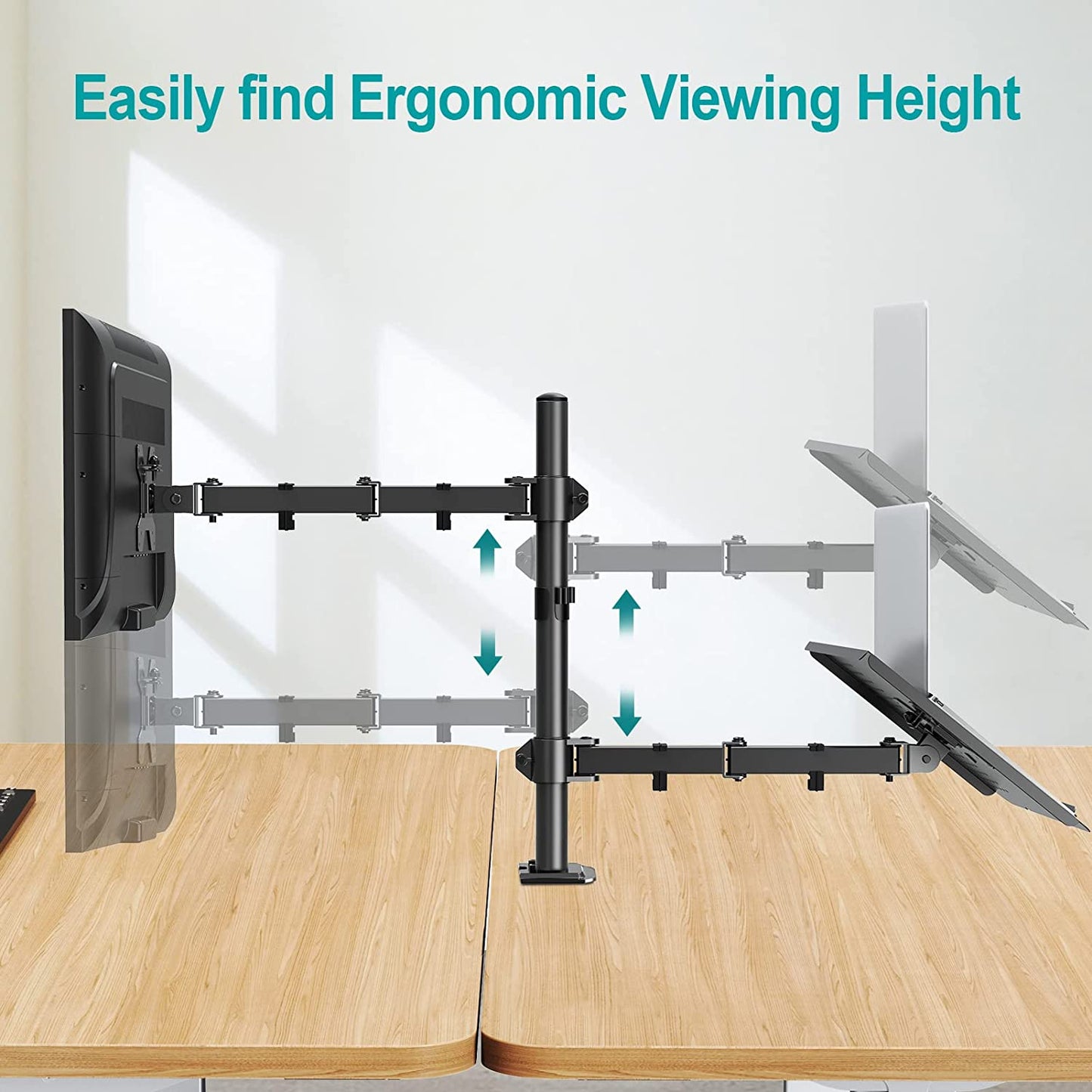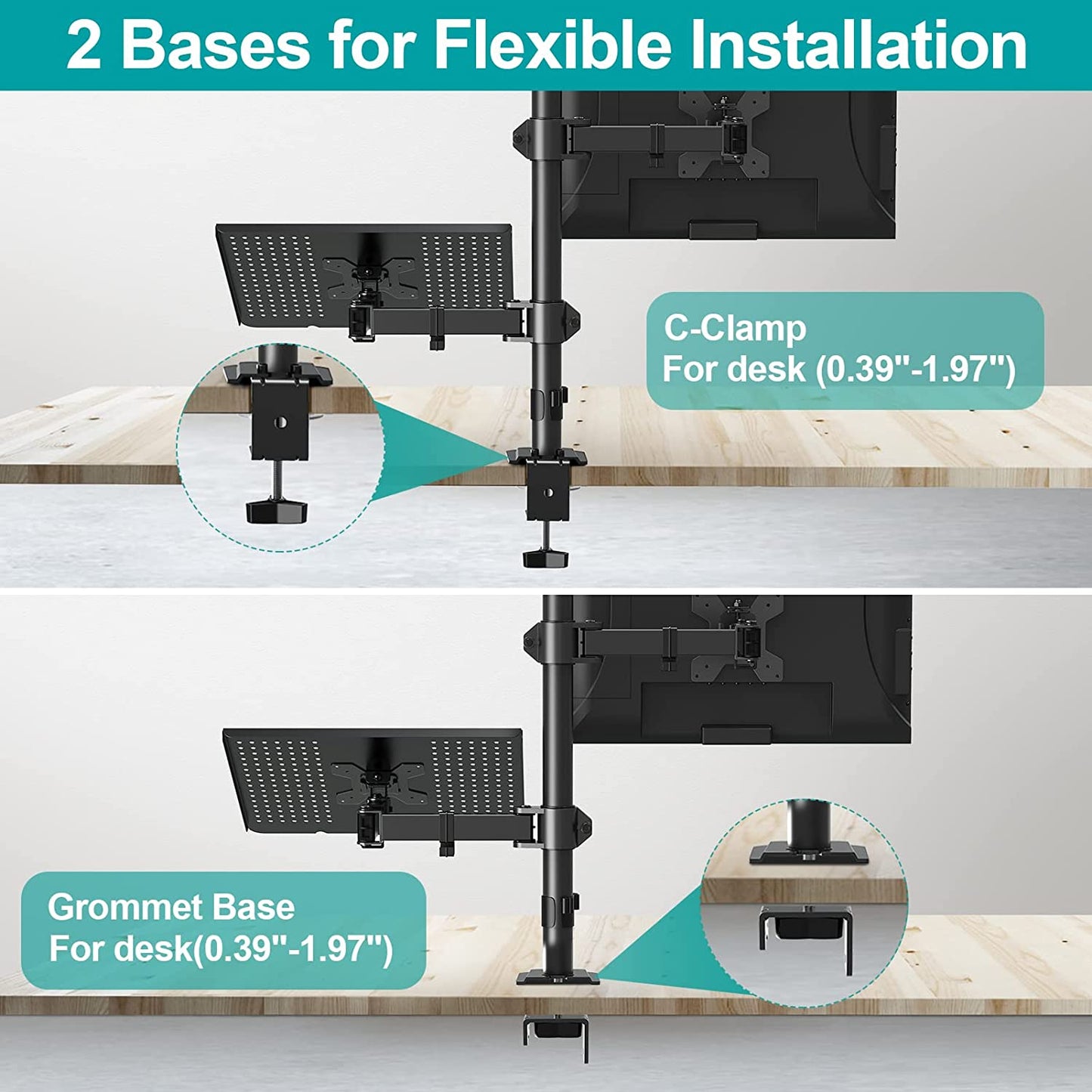 Exactly what I was looking for!
The dual laptop/monitor mount was easy to setup! Well made for the price! Works great with the surface book 2.
The best Ive found!
I tried to other screen mounts. This one is hands-down the most sturdy, easy to configure, and I love the laptop stand! The others I tried did not hold the weight nearly as well. This stand is seriously made of quality material. I almost never write reviews for products because they order too many, but this one I felt like I had to tell my fellow work from home people get it! I think two of my favorite things that I didnt even know when I bought it is the cord management and the fact that theres this awesome little place for all the Allen wrenches that come with it so that you never lose them since you need them to adjust it. Brilliant!
It works
This works. It does not work has I imagined. But that's my fault. May sure you do your research on the type of movement you want vs what the product actually does.
Perfect
My son has recently developed a HUGE interest in gaming and having the appropriate set up to do his thing. When I found this monitor stand, I knew it would be perfect to hold both his laptop and his monitor. We installed it a couple of months ago and I could t be happier. He is able to play certain games on his laptop and mirror the screen to his monitor or play his video game console directly on the monitor. Everything is neatly set up in one place and he is happy as ever to have his own gaming station