Regular price
Sale price
$39.99
Unit price
per
Sale
Sold out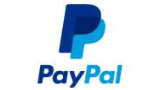 Shipping & Returns

Shipping

Free shipping on all orders to the contiguous U.S.

Return and Refund

We offer a 30 days risk-free return. Check our return and refund policy.
View full details
This is one of our best sellers in the collection of monitor arms. It has 2 styles to choose from single monitor arm and dual monitor arm. They are heavy-duty and adjustable, both of them are built with articulating gas spring arms and hold your screen stable at any height. These monitor mount arms work perfectly with 13-32'' screens.  
Upgrade your desk with gas spring monitor arms
All of the monitor mounts are featured with the premium gas spring system. It enables you to adjust monitors with 360° rotation, ±90° swivel, and -45°/+90° tilt. Your screen can face any direction at any height between 6.3" and 16.1" from the surface. Compared with other monitor arms, these articulating gas spring arms are more durable, flexible, and easier to adjust. 
Single monitor mount and dual monitor mount
As the hottest style in our shop, we designed 2 styles: Single monitor mount and dual monitor mount. Both of them are built with articulated gas spring arms. By rising the screens, you can set the monitors at a proper eye level. In the meantime keep your spine at a neutral position and minimize neck and eye strain. By mounting monitor arms on your desk, you will upgrade your space into an ergonomic workstation.
A monitor mount fits any monitor with any VESA
The single and dual monitor arms support 13-32'' screens. It fit screens which VESA is 75mm x 75mm and 100mm x 100mm. It works perfectly with iMac, Dell, Samsung, HP, LG, Sceptre monitors, and more. Each arm withstands a weight up to 17.6 lbs.
Setup the monitor arms within 10 mins
Want to use a monitor arm but don't want to drill a hole on the desk? Pick this monitor mount. 
You have a desk with a grommet hole and you want to set up a monitor arm on this hole? Pick this monitor mount.
There are 2 ways to set up the monitor mount on your desk.
Option 1. For desks which thicknesses less than 3.35'', you can use the enclosed C-clasp and mount the monitor arm on the desk.
Option 2. For desks which thicker than 3.35'', you can use the enclosed grommet mount and set up the monitor mount. 
The installation can be done within 10 minutes.
Keep your desktop clean and organized
You will have more space on the desktop after rising your monitors. The monitor arms come with a cable management system that keeps AV and power cords hidden and organized. No matter you are looking for a monitor mount for working or gaming, you can find a wonderful monitor arm at WOKAMALL.
Good but weird tightening
You have to tighten connections to get right friction to hold up the weight of monitors. That part works fine. I have issue with twisting monitor sideways. It wont move, then pow moves too far. If I loosen it, too wobbly. I dont move much, so okay.
Allows me to have my ideal workspace
Bought two arms and attached to a standing desk. They are perfect. The monitors are heavy and they handle them with no problems.
Tilt and turn
Easy assembly, easy adjusting. I couldn't believe the quality for the price of these. I used two 27 inch monitors and couldn't be happier.
I love it
Works better than expected. My desk feels like it has infinite more space.
Good for the price
Arm is sturdy and holds the monitor well. Only downside is range is limited in the vertical space of movement. Arm is great for horizontal movement, and sturdiness.
This is a reply by the admin