Regular price
Sale price
$25.99
Unit price
per
Sale
Sold out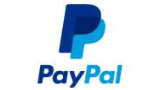 Shipping & Returns

Shipping

Free shipping on all orders to the contiguous U.S.

Return and Refund

We offer a 30 days risk-free return. Check our return and refund policy.
View full details
Universal Hardware Kit For TV Mounting
Screw:
M4x12mm (4pcs) M4x35mm (4pcs)
M5x12mm (4pcs) M5x35mm (4pcs)
M6x12mm (4pcs) M6x20mm (4pcs) M6x35mm (4pcs)
M8x16mm (4pcs) M8x20mm (4pcs) M8x25mm (4pcs) M8x30mm (4pcs)
M8x35mm (4pcs) M8x40mm (4pcs) M8x45mm (4pcs) M8x50mm (4pcs)
Washer: M4/M5 Washer (8pcs) M6/M8 Washer (8pcs)
Spacer: 2.5mm Spacer (8pcs) 22mm Spacer (4pcs)
Concrete Wall Anchor: Φ10x61mm (4pcs)
4 Types of Hardware Included:
Screws, Washers, Spacers, and Concrete wall anchors.
All you need to mount up a TV stand/wall mount are included, even concrete wall anchors for mounting onto concrete/brick wall, while others don't.
20 Specifications Available for TV Mounting:
15 kinds of screws (4 pcs of each): 2 of M4, 2 of M5, 3 of M6, 8 of M8;
2 kinds of washers (8 pcs of each): M4/M5 spacers, M6/M8 spacers;
2 kinds of spacers: 2.5mm spacers (8 pcs), 22mm spacers (4 pcs);
1 kind of anchors: φ10x61mm concrete wall anchors (4 pcs).
It fits most TV up to 80 inches such as Insignia, TCL, VIZIO, SAMSUNG, LG, Sony, Philips, and more. If you are not clear about which screws fit your TV, here are diverse specifications to choose from.
This 92pcs mounting kit is economical and practical for your mounting travel! Just enough to reach a decent mounting. Never worry about rushing to a local store but knowing nothing about how to find out the suitable ones.
Specifications:
Material: ‎Alloy Steel
Head Style: ‎Flat
Metal Type: ‎Alloy Steel
Color: ‎BLACK
Thread Coverage: ‎Fully Threaded
Item Weight: ‎1.28 pounds
Package Dimensions: ‎4.45 x 4.06 x 2.4 inches