Regular price
Sale price
$49.99
Unit price
per
Sale
Sold out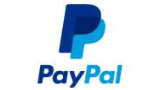 Shipping & Returns

Shipping

Free shipping on all orders to the contiguous U.S.

Return and Refund

We offer a 30 days risk-free return. Check our return and refund policy.
View full details
Raise your laptop with this cool stand in 2022, which swivels to elevate laptops up to 15.6 inches above the desk. It can rotate 360° smoothly and it is height adjustable. It raises your laptop to an ergonomic eye level, in the meantime, keeps your laptop ventilated. Thanks to its 2-stage design, the shelf will hold the keyboard, documents, and files - it is a great choice to make your desk well organized. The built-in foldable phone holder is a bonus.

2 colors are available. Black and white
An adjustable laptop stand for desk
This laptop riser is so flexible to meet your needs - both the height and the view angle can be adjusted. The height can be set in 3 heights: sit on the table with legs folded, rises to 4.4'' and rise to 6.1''.  When the laptop stand sits on the desk, it can rotate 360°. When you set the height to 4.4'', it is at a proper height to elevate the screen to an eye level. If you rise the laptop stand to 6.1'', It is a perfect height for tall people sitting and working.
Our laptop stand offers 20 adjustable angles. By setting a perfect viewing angle, It helps to relieve neck and shoulder pain after using the laptop for long hours. Working happier and boosting productivity can't be easier!
360-degree rotatable laptop stand
Have you ever tried a laptop riser that can rotate? This is the one! Every time you need to show your screen to a colleague, you do not have to move the laptops anymore - just turn the laptop stand and it will face the right direction. This cool laptop stand is a functional tool for small meetings or individual tuition. Attention, the panel can rotate only when the legs are folded. 
A sturdy laptop riser for your home and office
Made of a premium ABS panel and metal rack, this laptop riser is strong, stable, and comfortable to work with. The laptop stand can support up to 22 lbs, and fits most laptops or tablets from 10" up to 15.6". Thanks to its patent structure design and enforced metal legs, it won't wobble or slip after long-term usage.  
Keep your desk ergonomic and organized
Thanks to its 2-tier design, the laptop riser can hold some of your gadgets and keep your desktop organized. When the laptop stand rises, there are plenty of rooms underneath the stand where you can keep books and documents. The keyboard can be accommodated in the upper tier.
A great laptop stand that focus on details
The laptop riser is built with 2 phone holders on both sides. Whether you are right-handed or left-handed, you can place your phone by your side. There is a groove on the panel, which can be used as a tablet slot or as a pen slot.  
This monitor stand comes ready to use. No assembly is needed. Pull it out of the box, place it on the desk, and it's all done!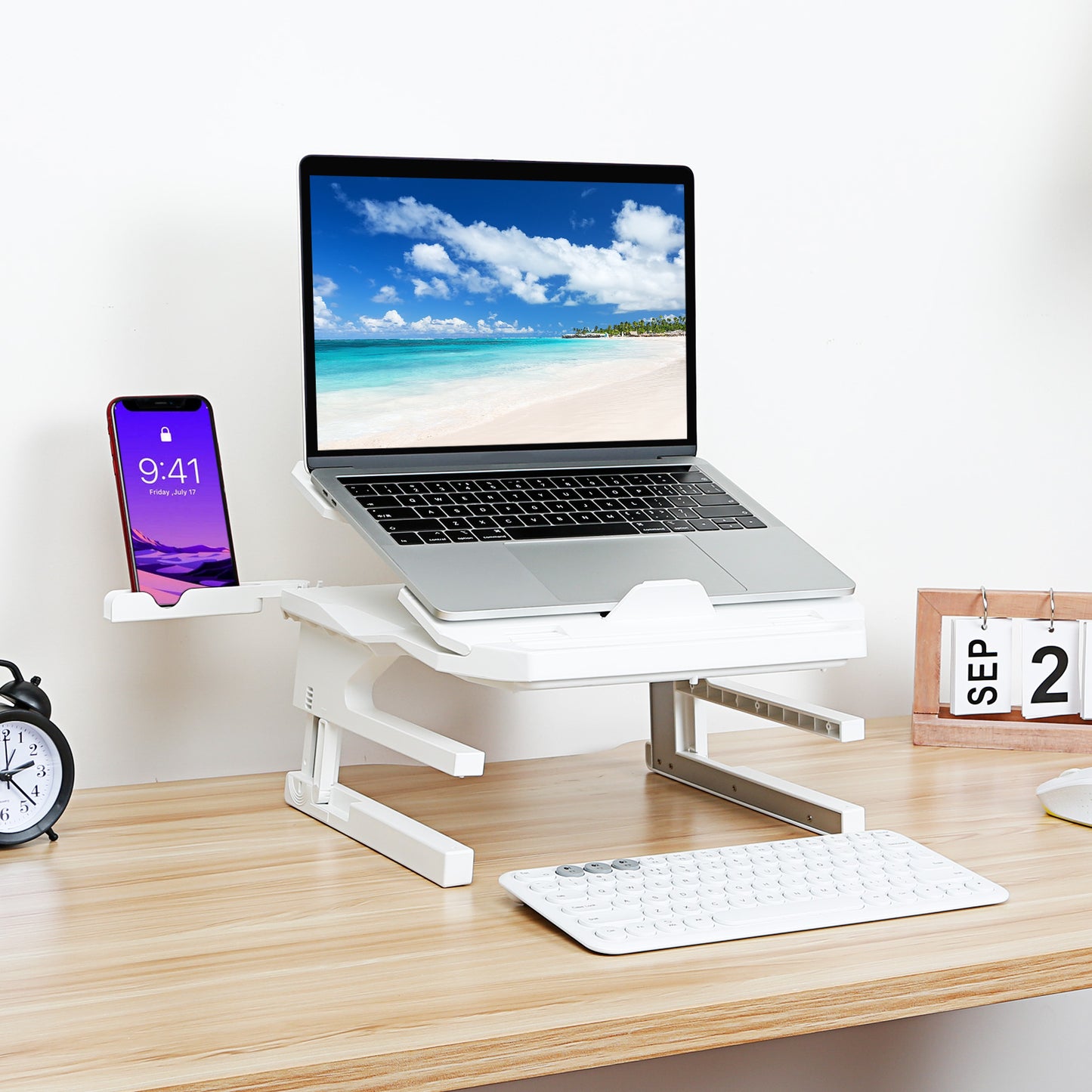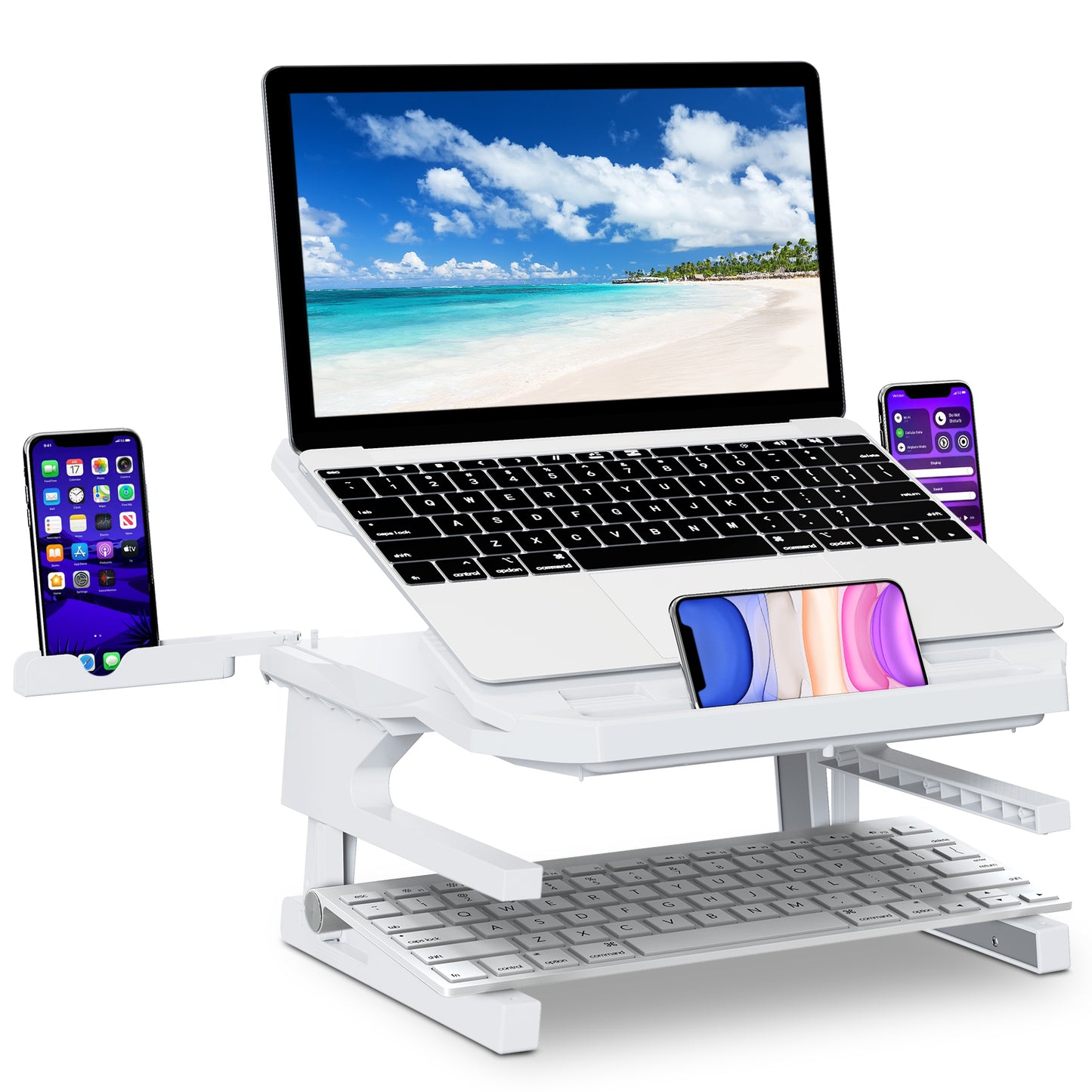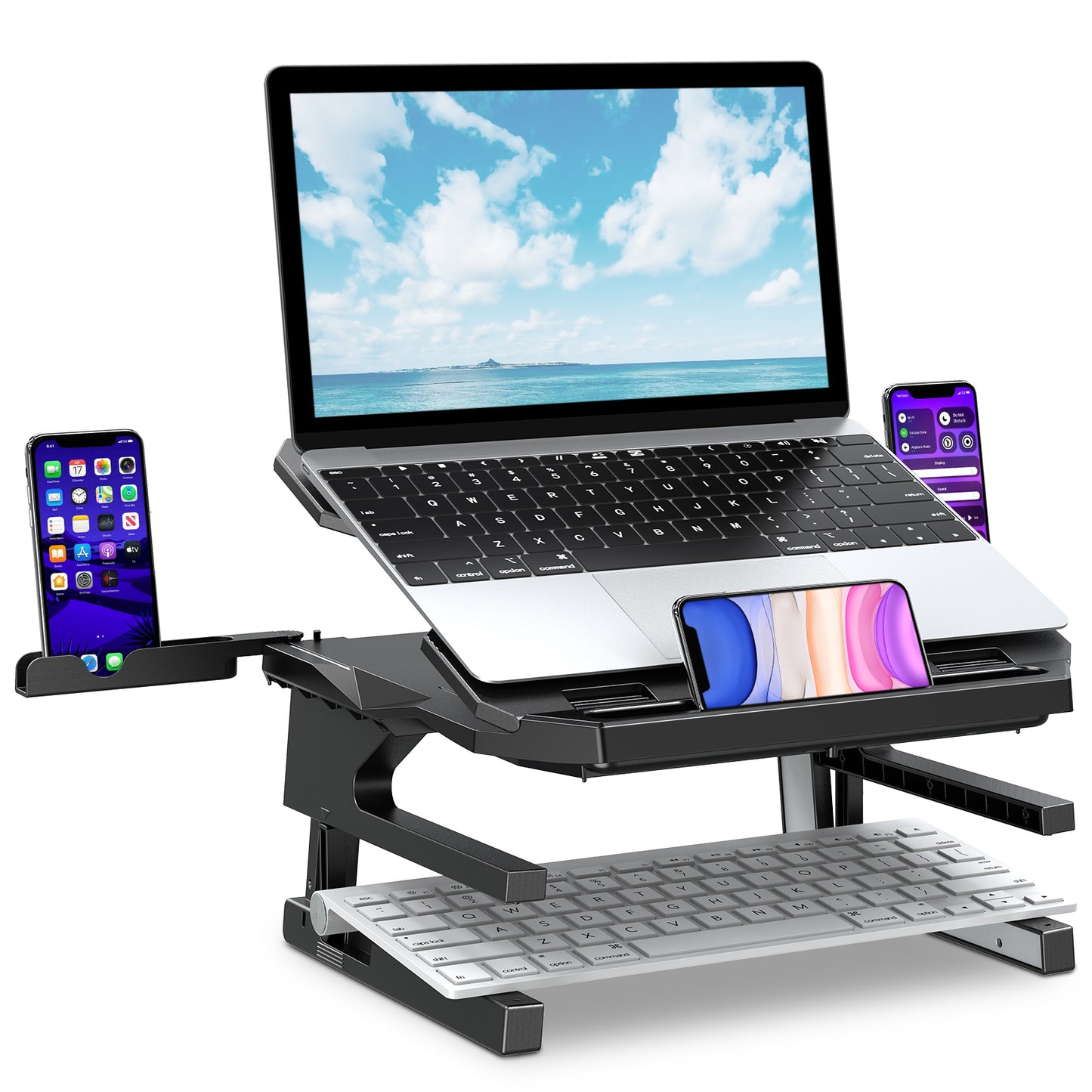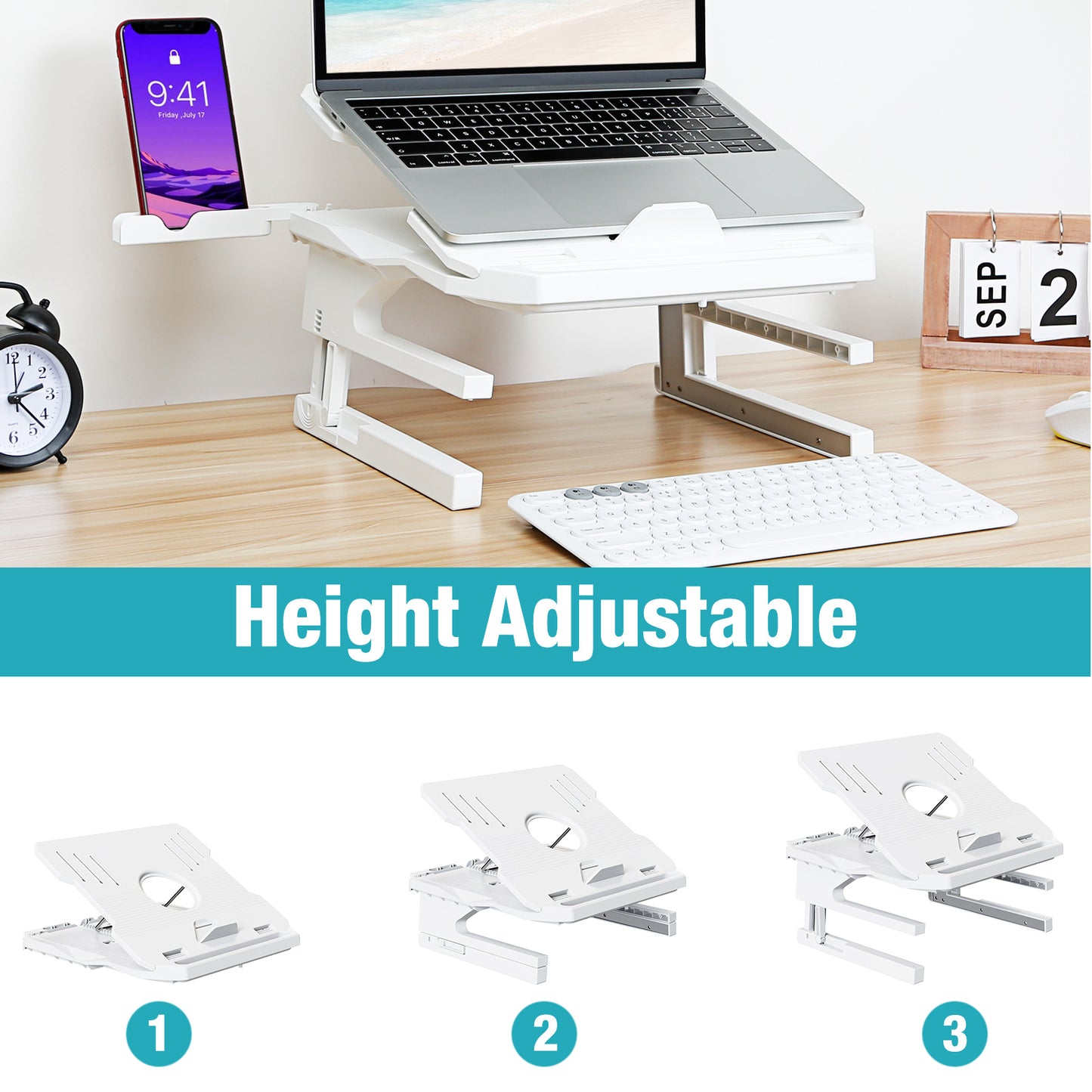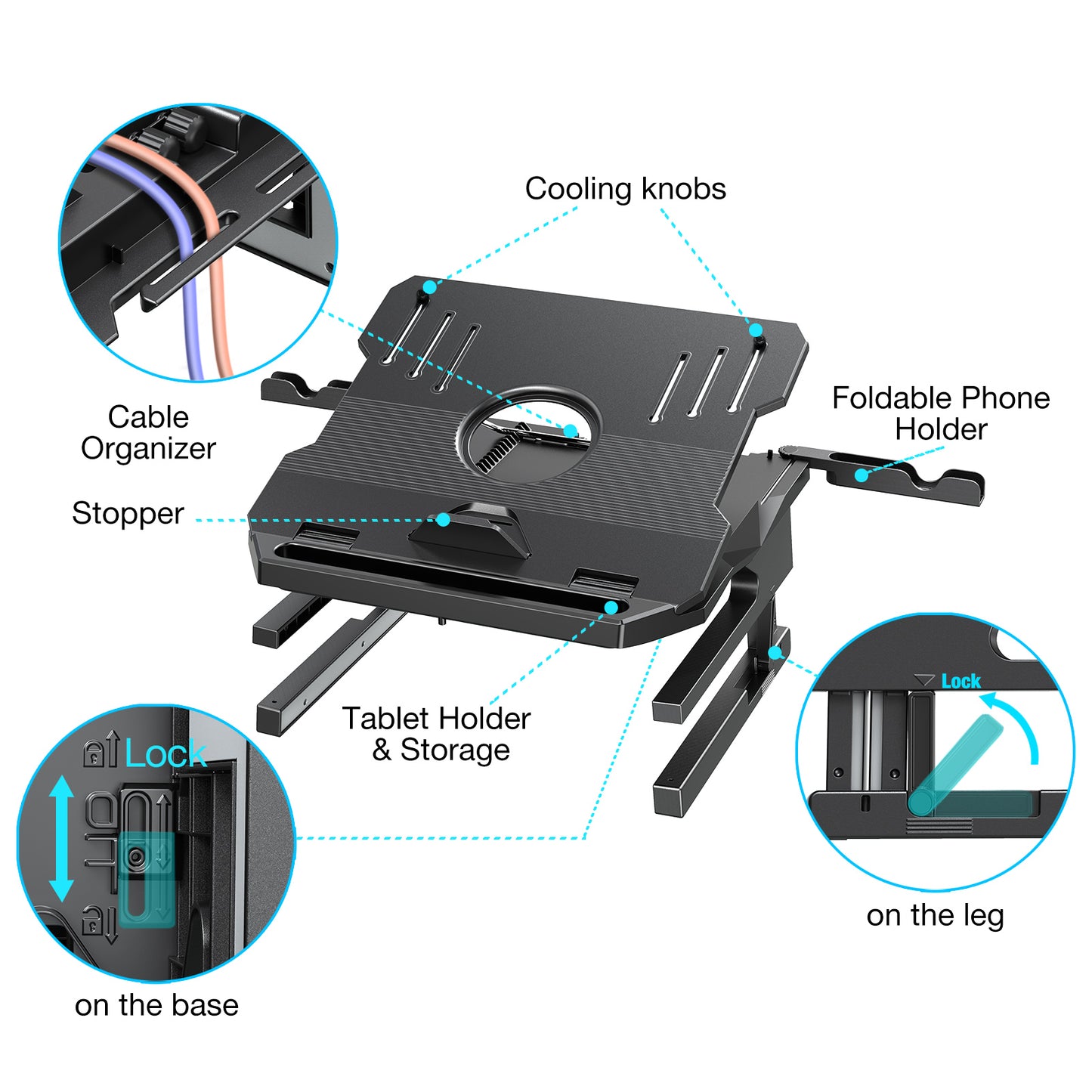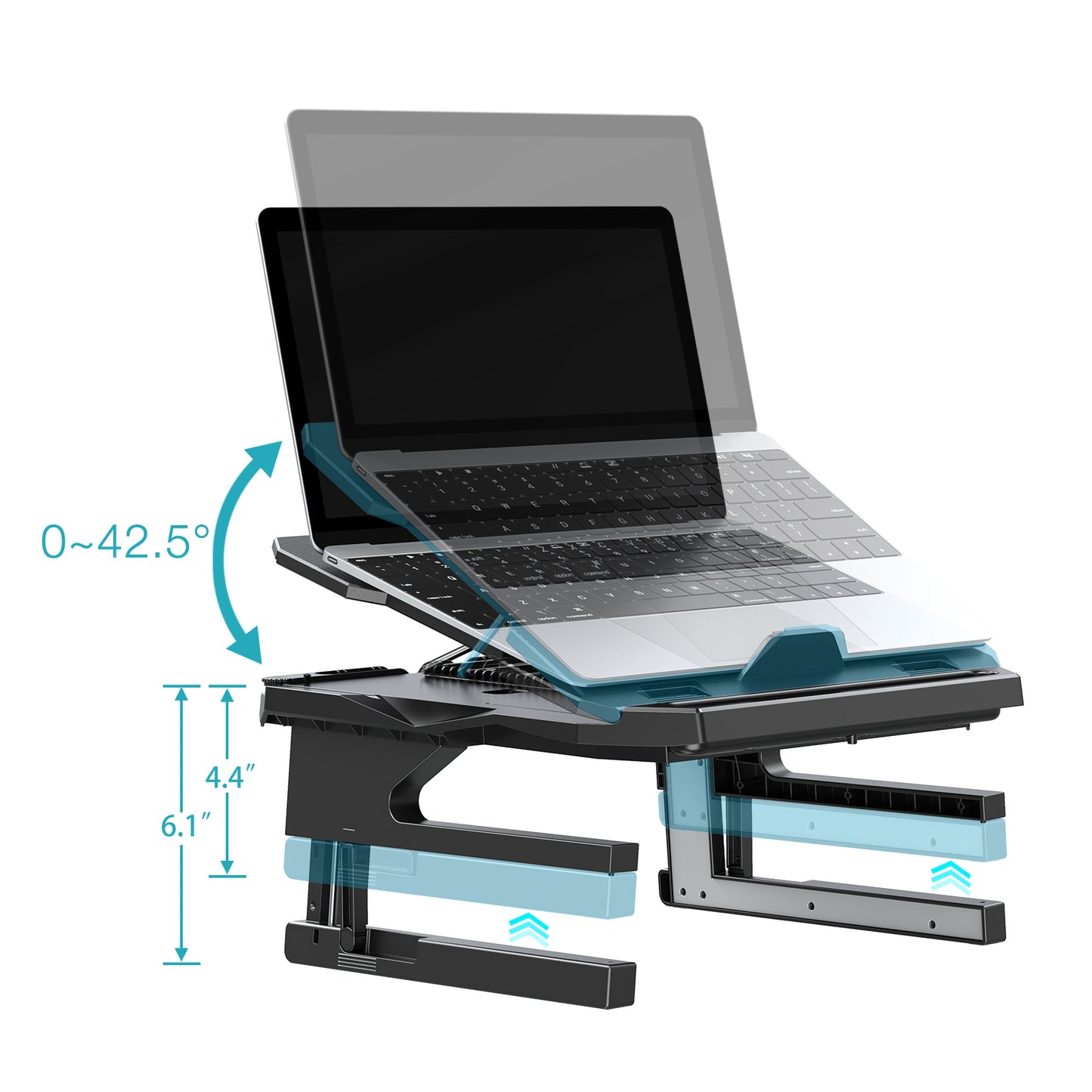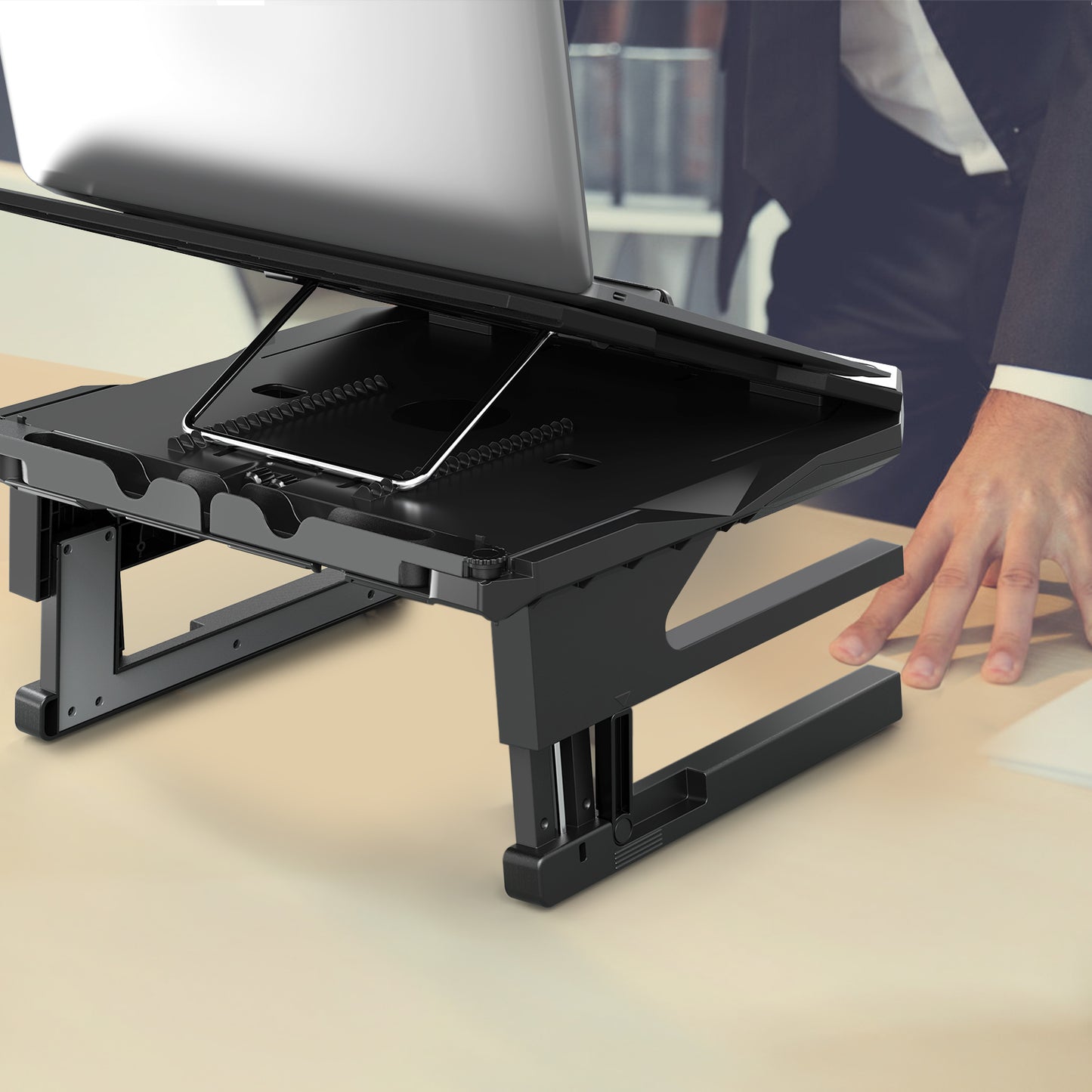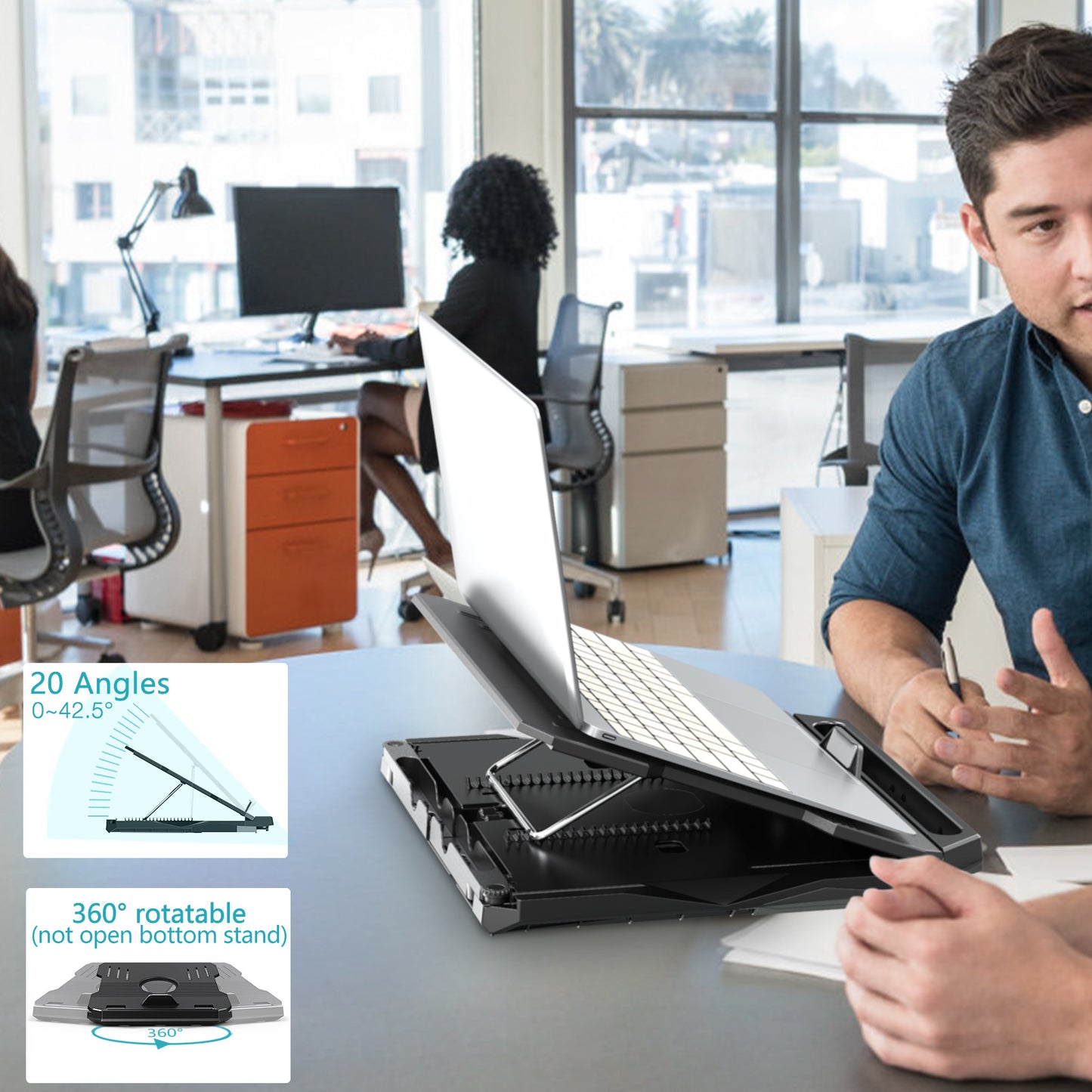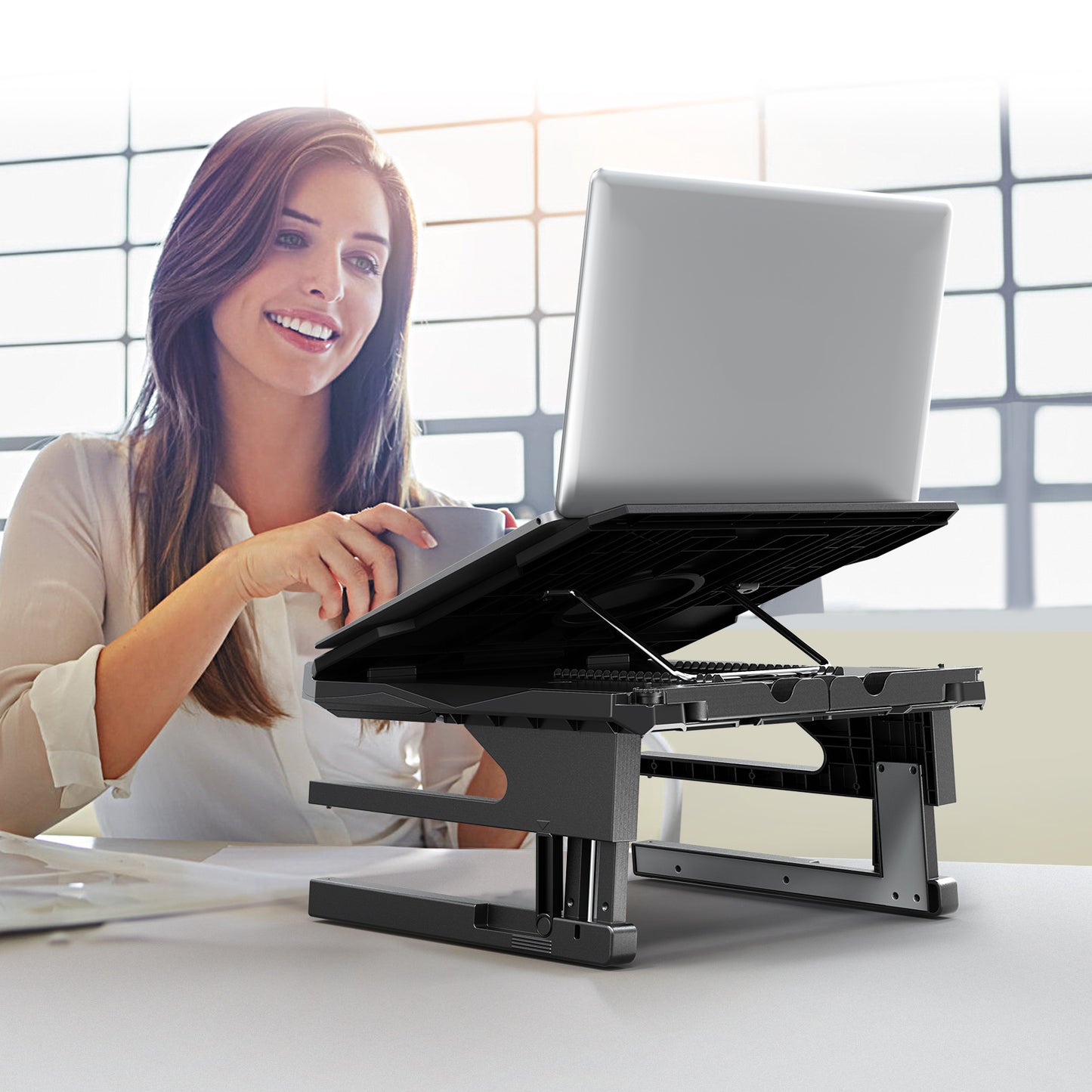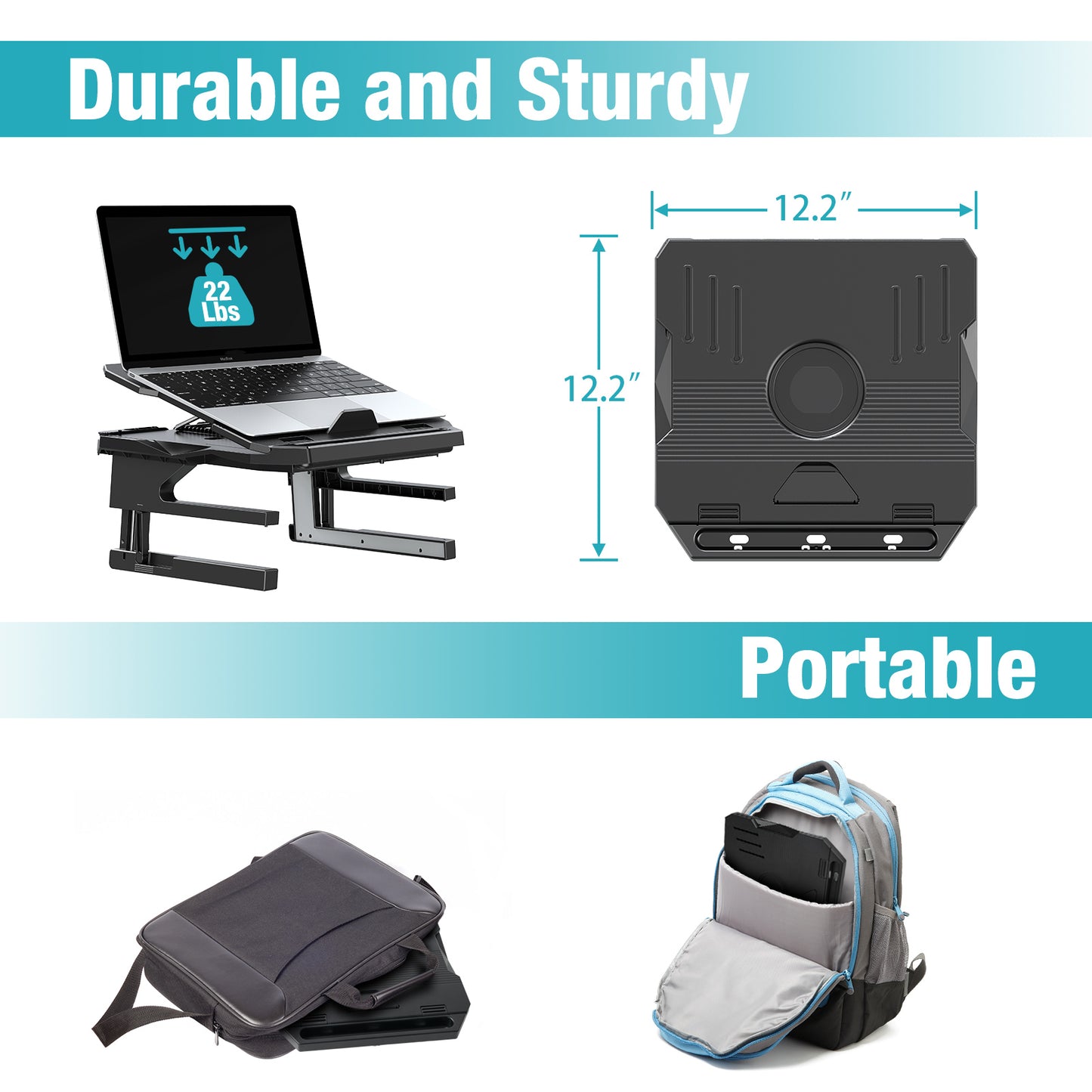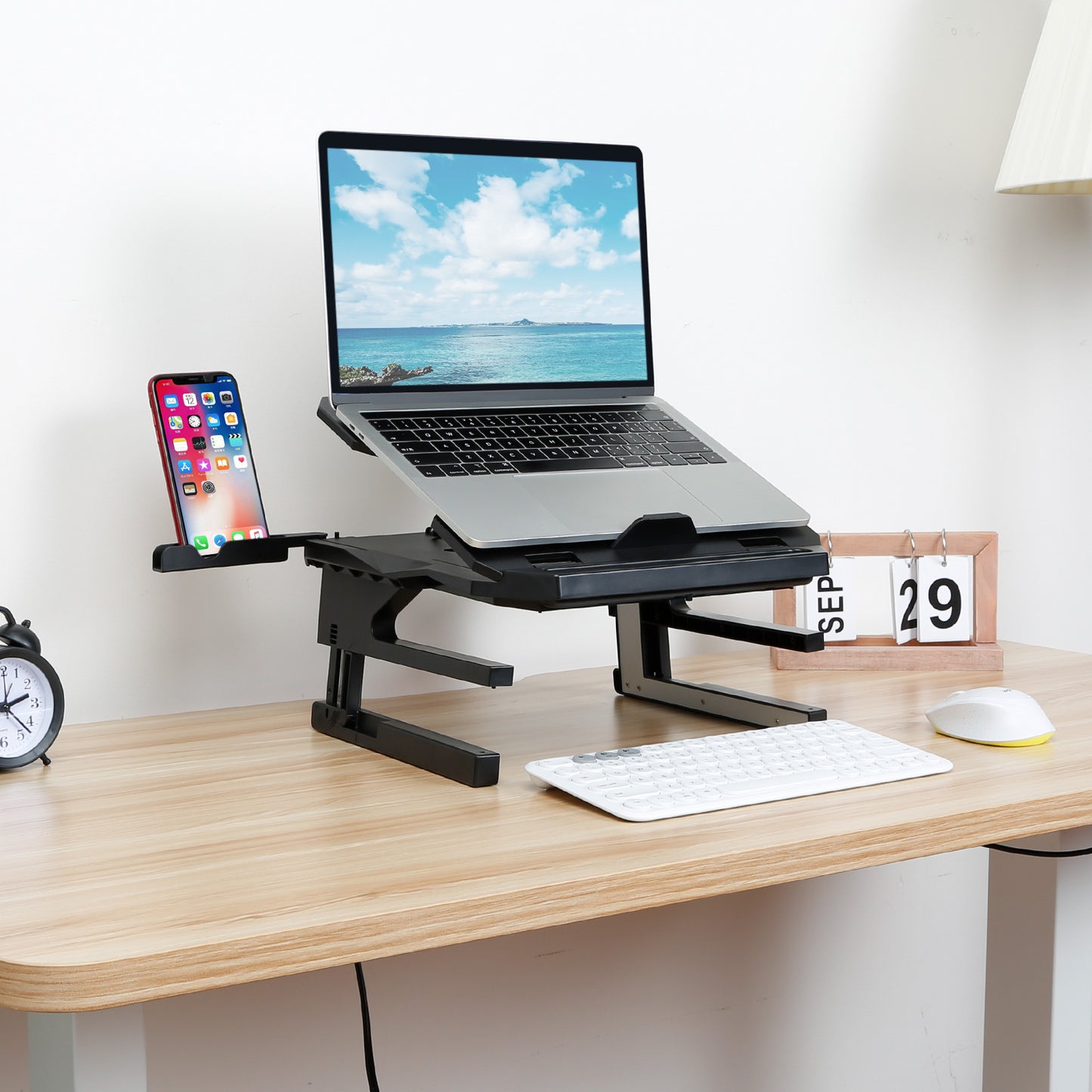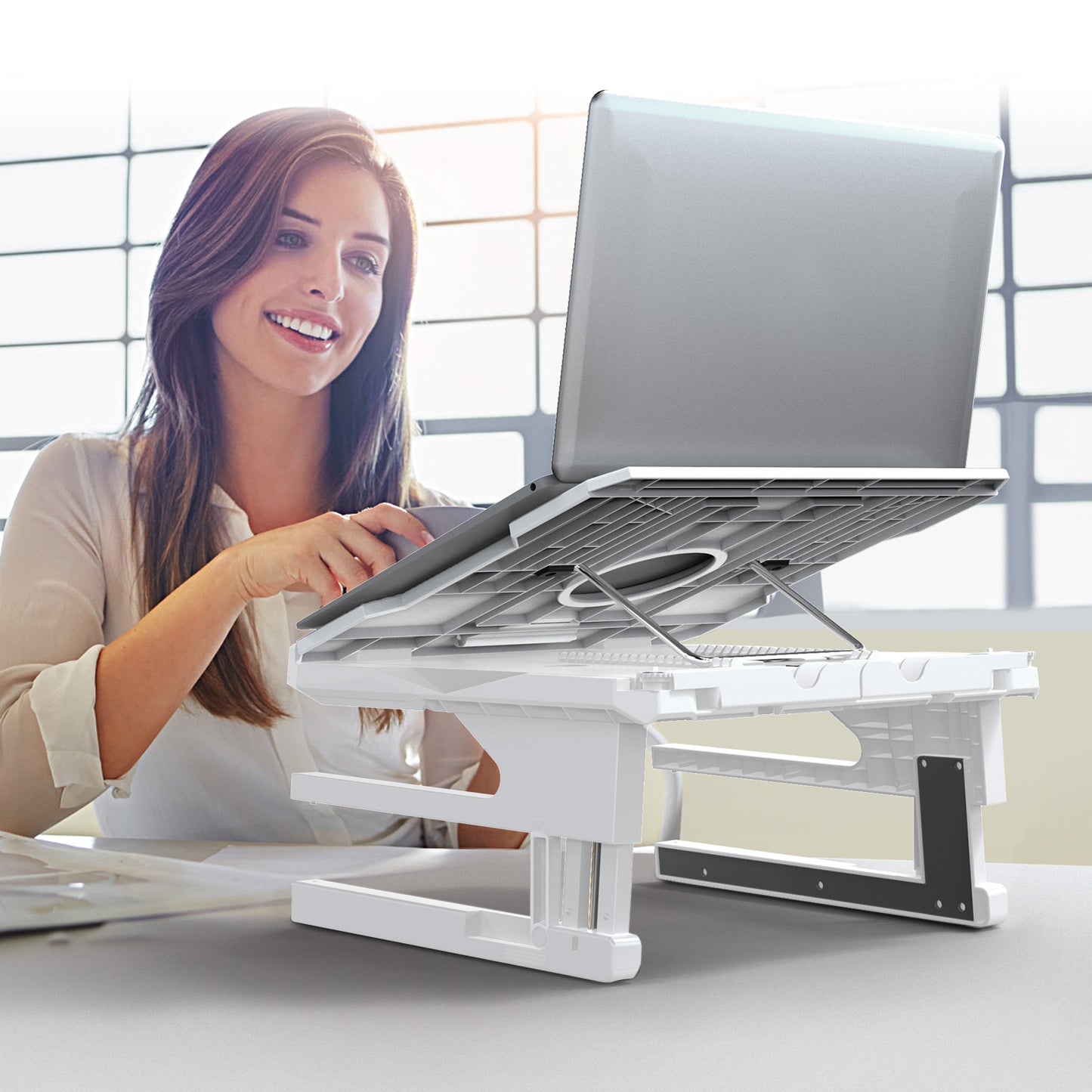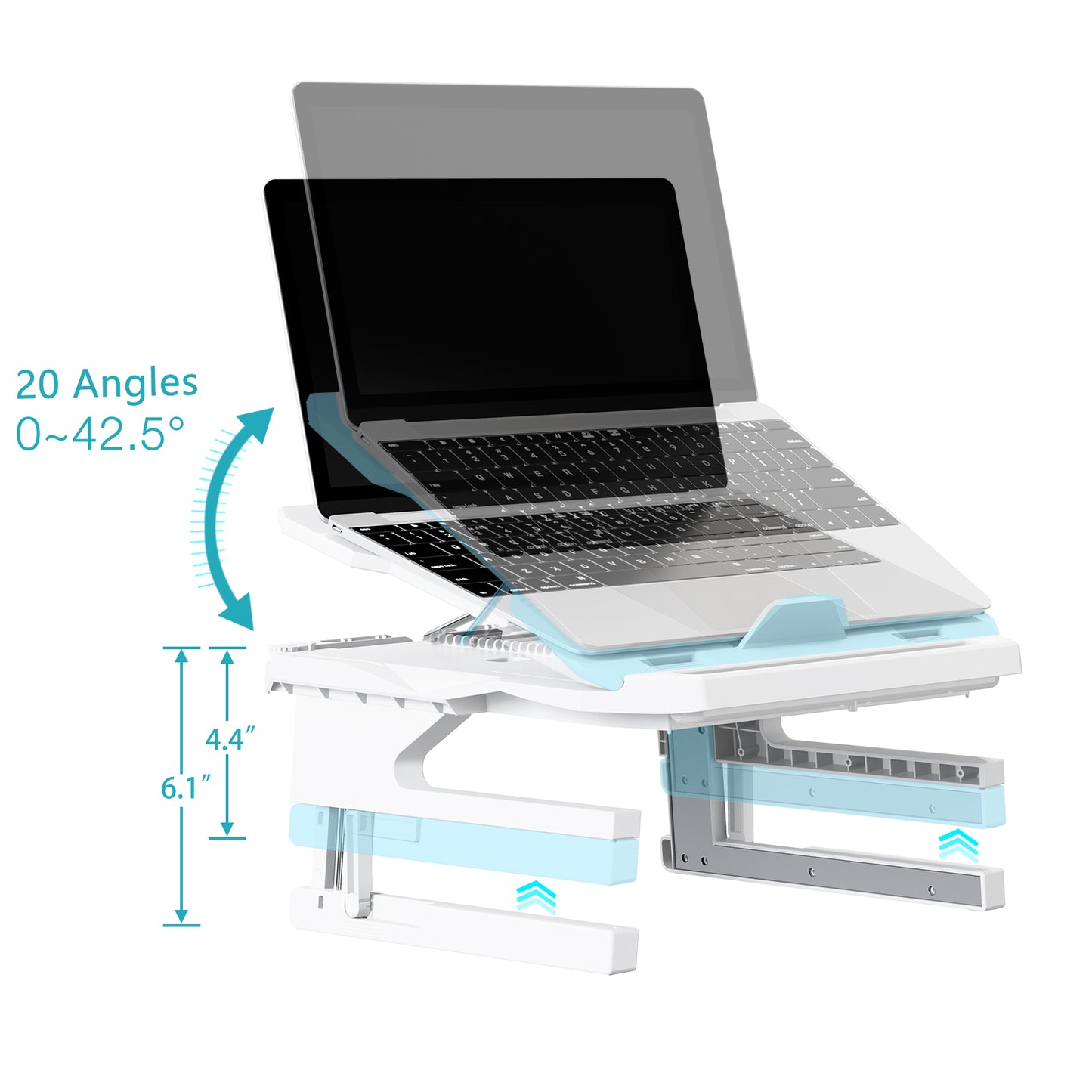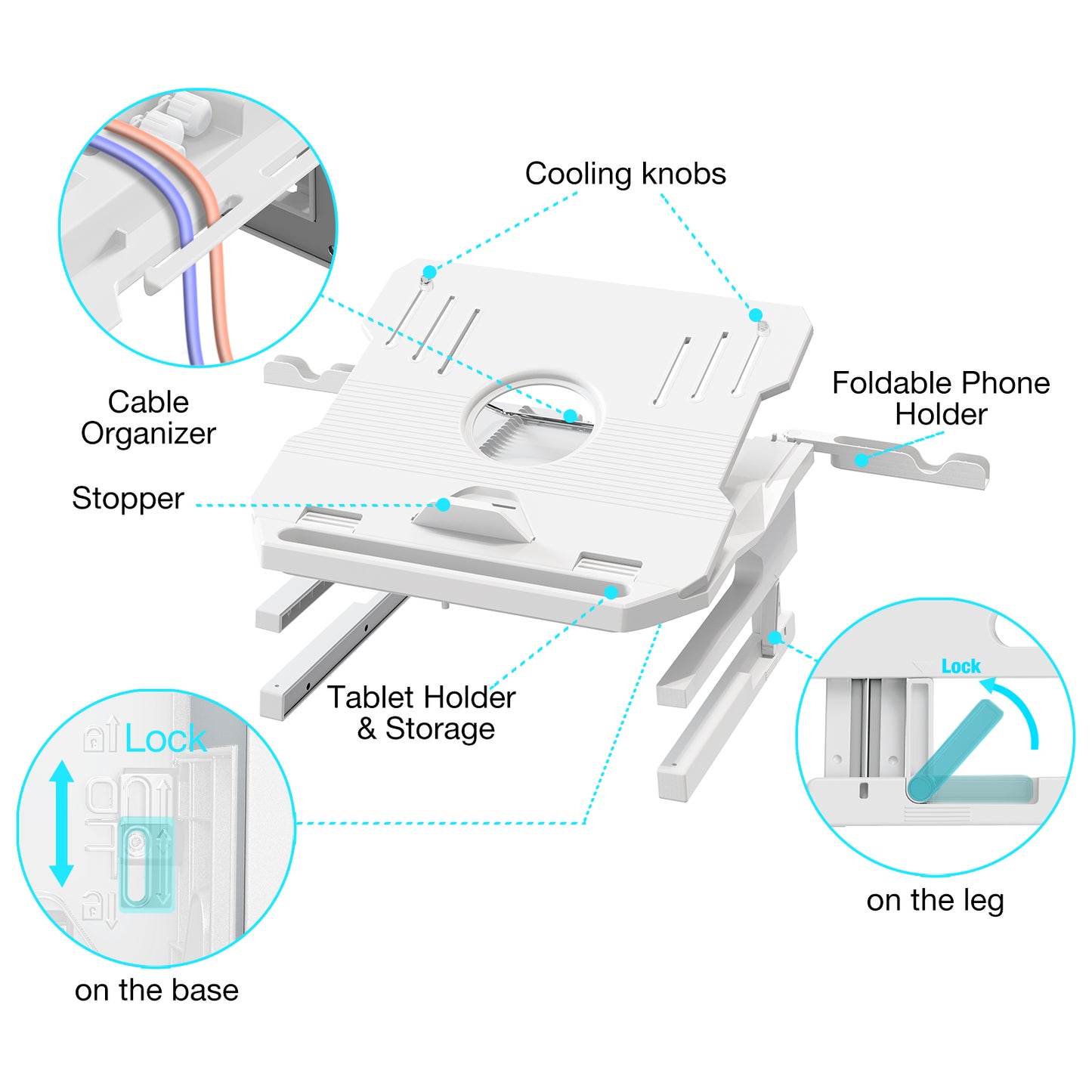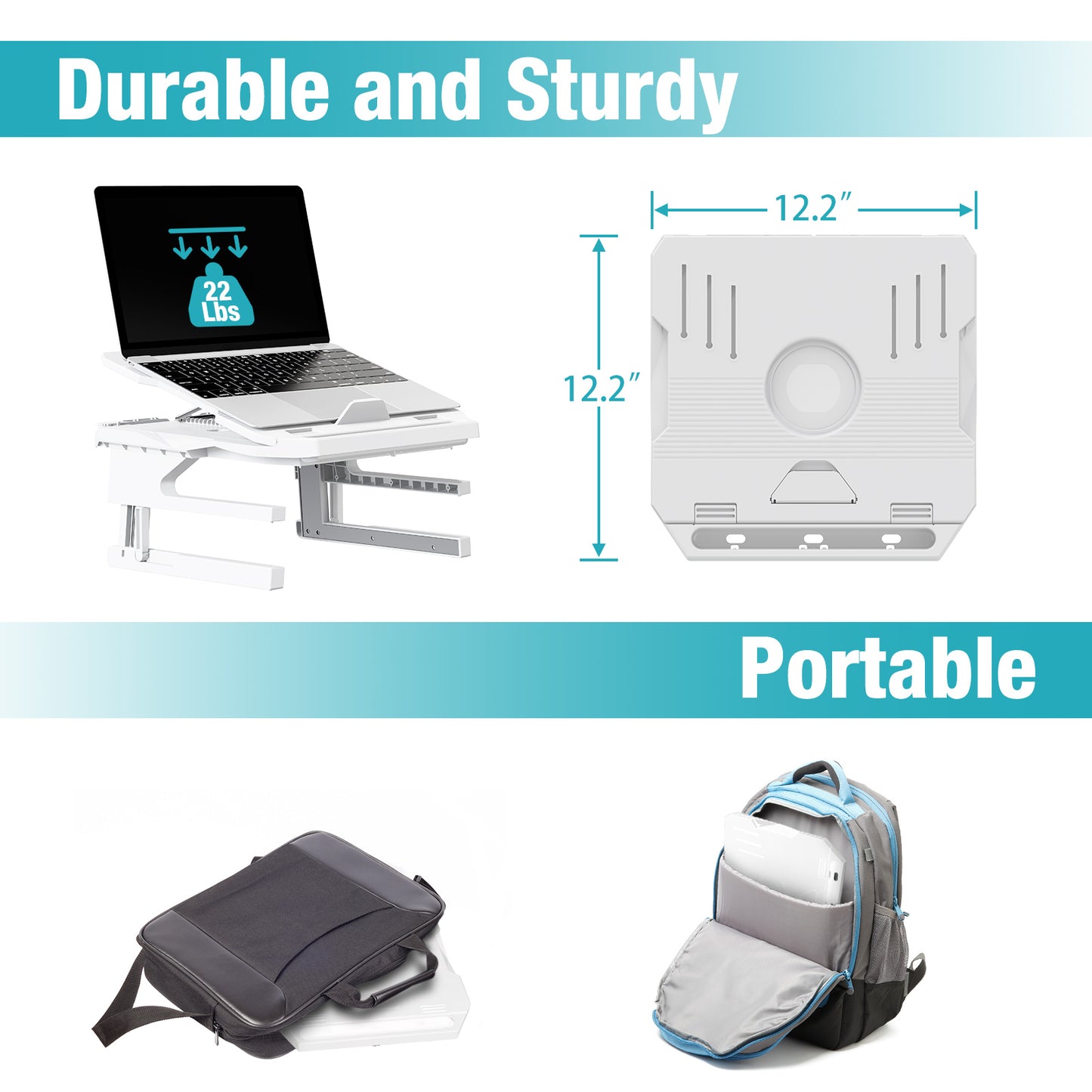 Great Gift for Mom
I purchased this for my mom for her birthday and she loved it.
Perfect to elevate my laptop and relieve neck strain.
This solidly holds my laptop in place to alleviate neck strain and allows me to tuck my keyboard into it at the end of the night. Good purchase. Easy to assemble.
Great
I brought this as a gift in my nephew loves it
Just What the Doctor Ordered
I was recommended by my doctor to get a laptop stand to bring my laptop to eye level. This product has definitely helped with that and more. It's easy to use, and can be carried around without much issue.
A winner
This does precisely what it's supposed to, and well. I recommend it.