Regular price
Sale price
$79.99
Unit price
per
Sale
Sold out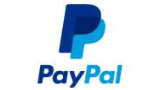 Shipping & Returns

Shipping

Free shipping on all orders to the contiguous U.S.

Return and Refund

We offer a 30 days risk-free return. Check our return and refund policy.
View full details
The WOKA anti-fatigue mat is a standing desk's best friend. You can have a more comfortable standing experience. This balance board gives you the extra cushion you need to stand comfortably and encourages movement when standing.
More comfort, less fatigue
This standing mat will increase comfort and reduce fatigue. Adding this anti-fatigue mat under your standing desk will take some of the pressure off your hips, joints, knees, and back. It helps to improve your posture, promote blood circulation, and relieve stress.
Do foot massage with standing pad
Compared to other standing desk mats, this one offers foot massage. The pad is designed with large 3D-textured surfaces with more massage dots in 2 sizes on each size, a massage ball in the middle, and textured support ramps. It better targets the foot acupoint smoothens the muscle and revitalizes your feet. Standing on the massage pad with your bare feet can promote the blood circulation of your feet and refresh you.
Balance board encourages movement
The inclination angle of the balance board for standing desk is about 8.5 degrees. You can use the board to do exercises like push-ups, squats, or planks when at work. Working and workout can be done at the same time. It encourages movement from side to side, keeping your legs, core, and body active. With this balance board, you can burn more calories and have a healthier body.
Anti-fatigue mat made to last
The one-piece construction of the anti-fatigue mat is easy to clean up and maintain. Made of durable, high-quality, and non-toxic materials, this standing desk mat can withstand a max weight of 440 lbs. The PVC anti-slip base won't scratch or scuff your floor. This balance board provides long-lasting support and soft cushioning throughout your day, and can continue to use for a very long time.
Portable standing mat
The WOKA standing mat requires no assembly. Take it out of the box and you are ready to use it. It has a carrying hole, which is convenient for easy portability and hanging. When it is not in use, it can be stored anywhere and hung up to save space.