Regular price
Sale price
$23.99
Unit price
per
Sale
Sold out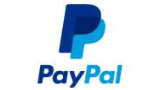 Shipping & Returns

Shipping

Free shipping on all orders to the contiguous U.S.

Return and Refund

We offer a 30 days risk-free return. Check our return and refund policy.
View full details
With 3 modern colors to choose from, this wooden monitor riser will be a great addition to your desk. It raises your monitor to an ergonomic height and provides extra storage space on the desk. This wooden monitor riser holds up to 44 lbs (19.95 kg) and it suits 12-49 inches screens. Get it now and build your comfortable workstation.
Wooden monitor riser
This monitor stand is made of eco-friendly wood. It is super solid and smooth. You will be surprised by the quality of this heavy-duty wood stand when you have them in hand. There are 3 colors to choose from - black, natural, and rust-brown. A monitor riser made of wood offers people a feeling of relaxation and getting closer to nature. It suits any desktops or interior designs and helps build a comfortable workspace. 
Computer monitor riser with extra storage space
The monitor stand can hold a computer screen on it and offers storage space underneath. It is quite suitable for the people who have more gadgets like glasses, pens, notes, tablets, books, etc. The computer monitor stand provides more options for organization and meets your different needs.
Use a monitor stand to raise the screen 
The height of this monitor riser is 5.3 inches (13.46 cm). Put your monitor on it and get a proper height at eye level. At this height, you don't have to look down at the screen. This little change can lead to a different result. Using an ergonomic monitor riser protects you from neck pain, back pain, and muscle fatigue after sedentariness.
A monitor stand or desktop organizer
The wooden monitor riser can easily hold up to 50 lbs (23 kg). It works perfectly with monitors of Apple, Acer, Alienware, Asus, BenQ, Dell, Apple, HP, LG, Lenovo, Samsung ViewSonic and is applied to monitors from 12 inches to 49 inches. In the meantime, you can put a printer, fax machine, studio box on it and even use it as a shelf for office gadgets.
Easy assembly
It is easy to assemble this monitor stand in minutes. You just need to splice together several separate templates. A screwdriver is required for the assembly process.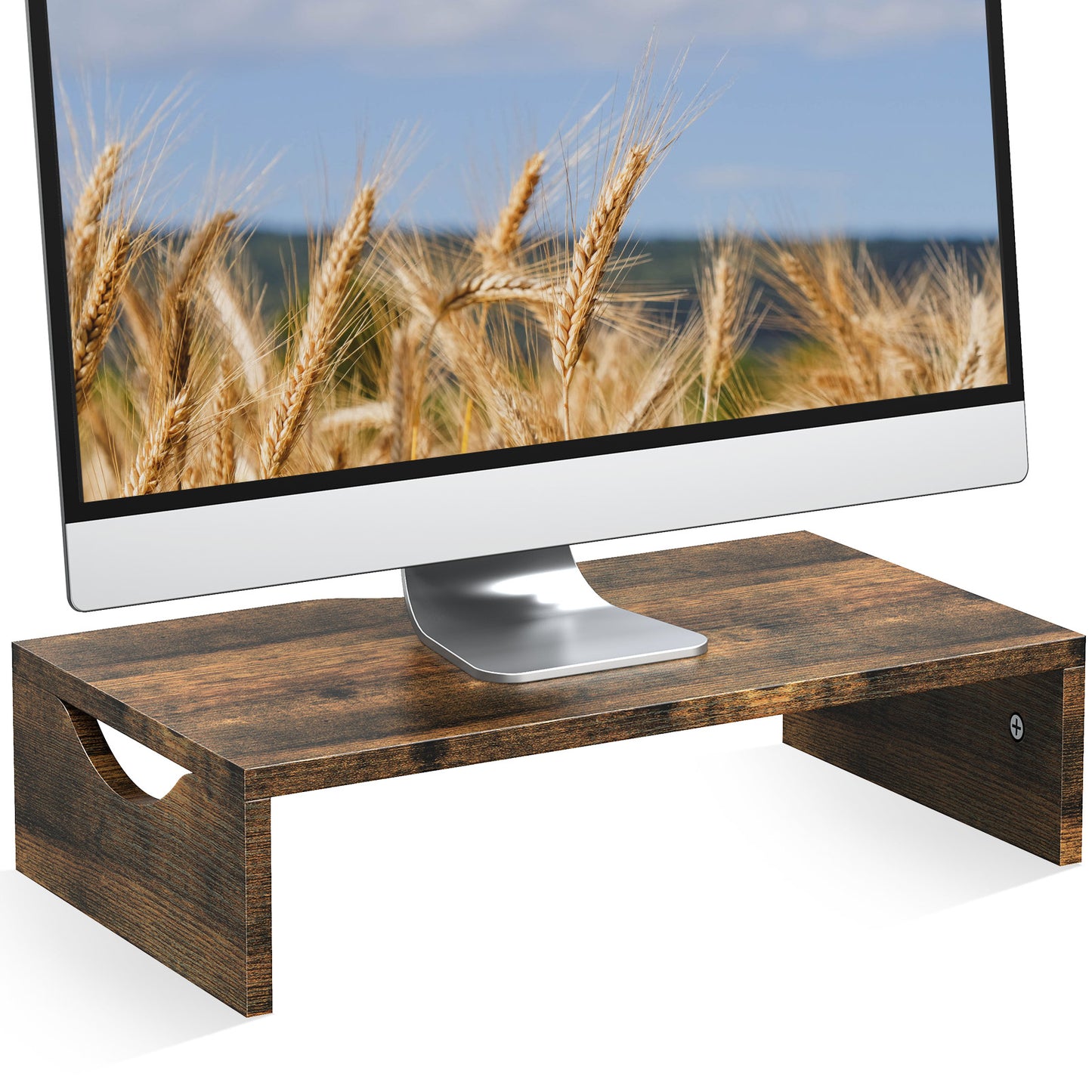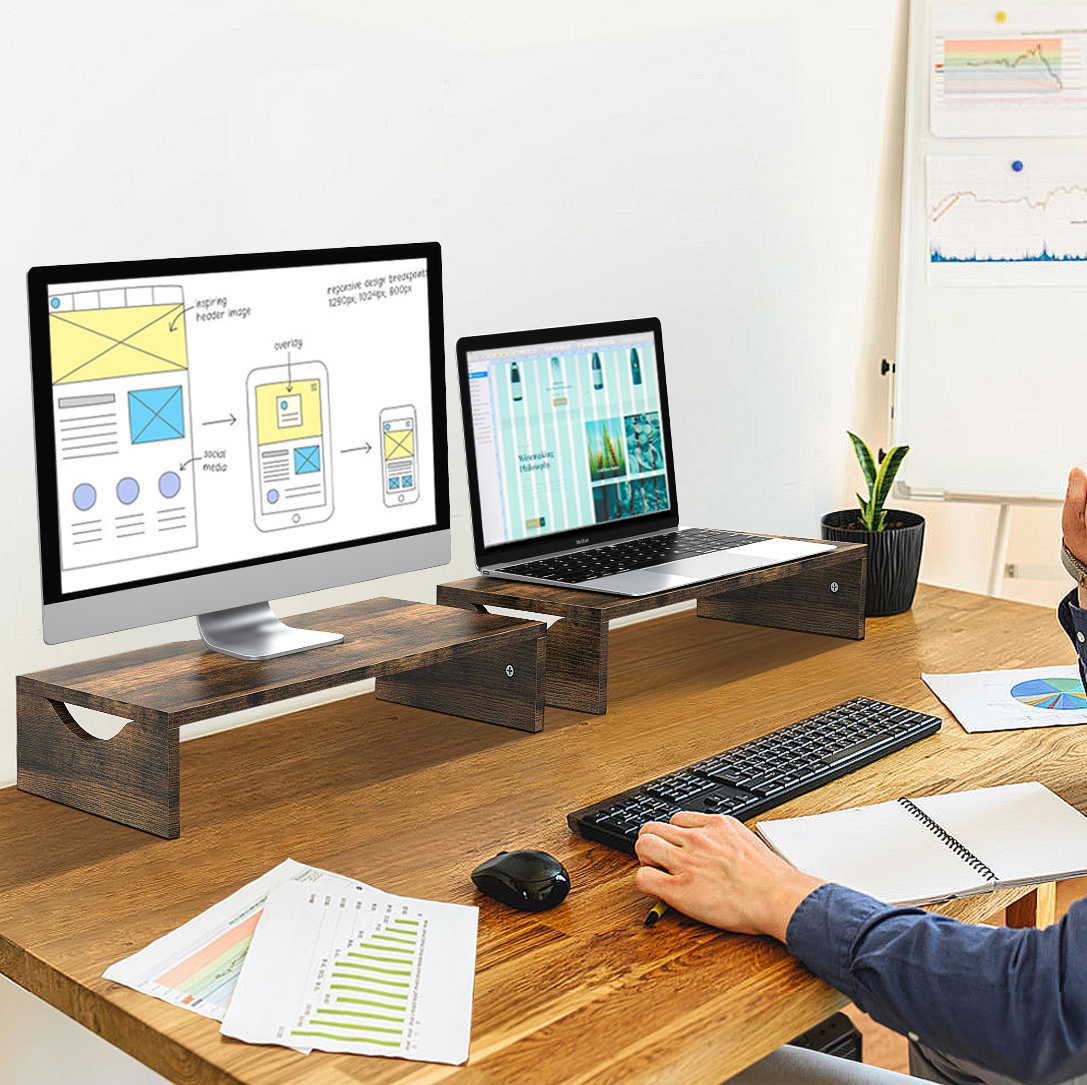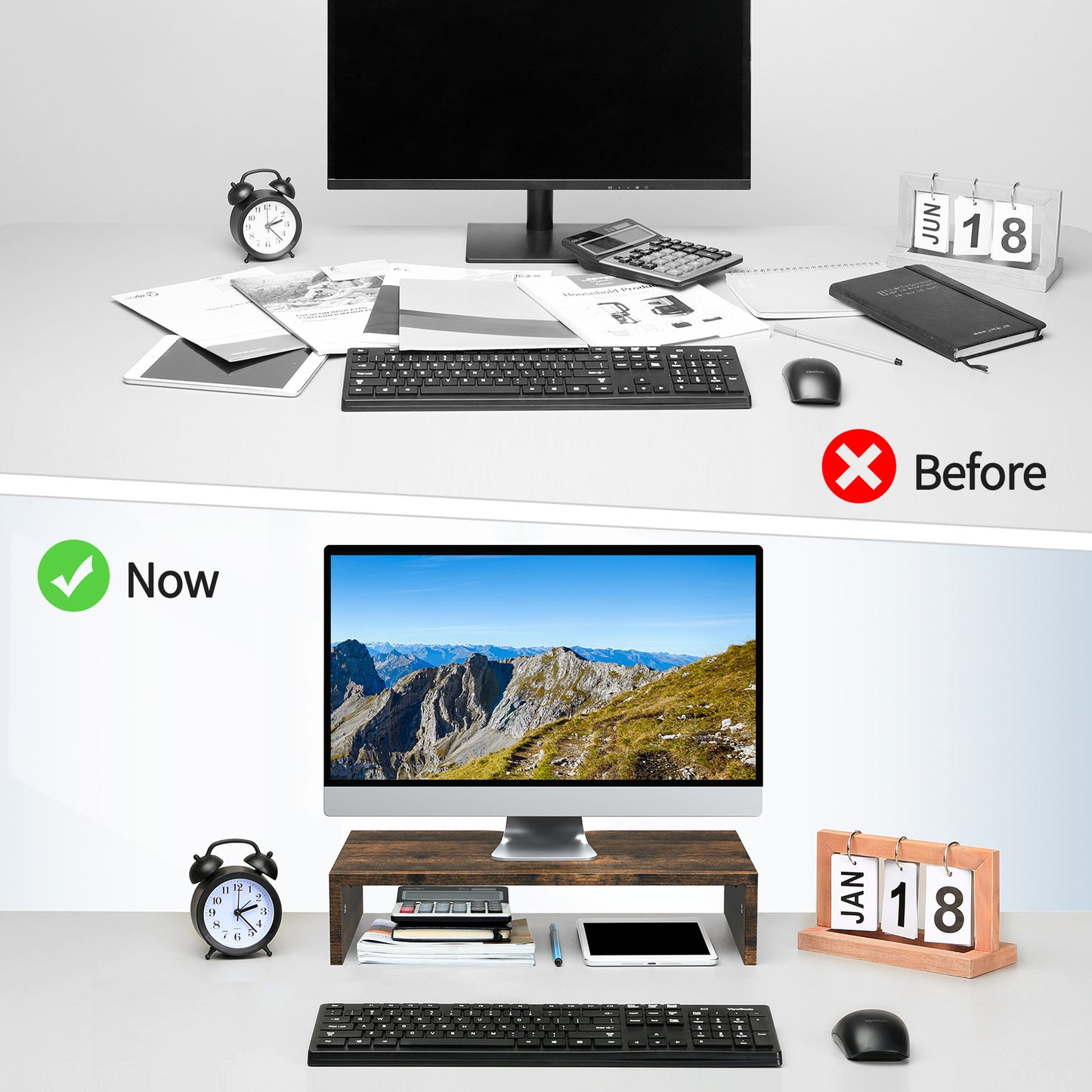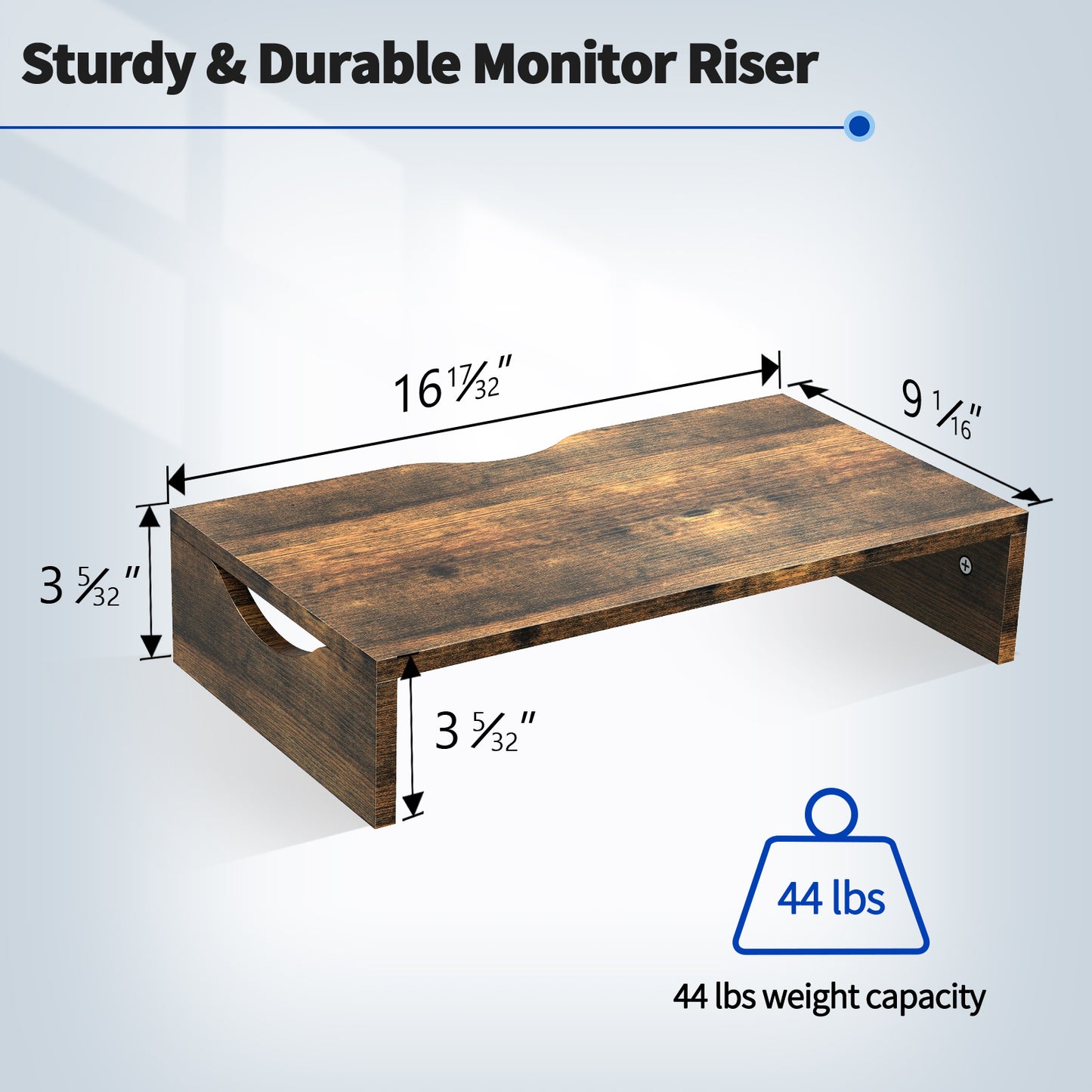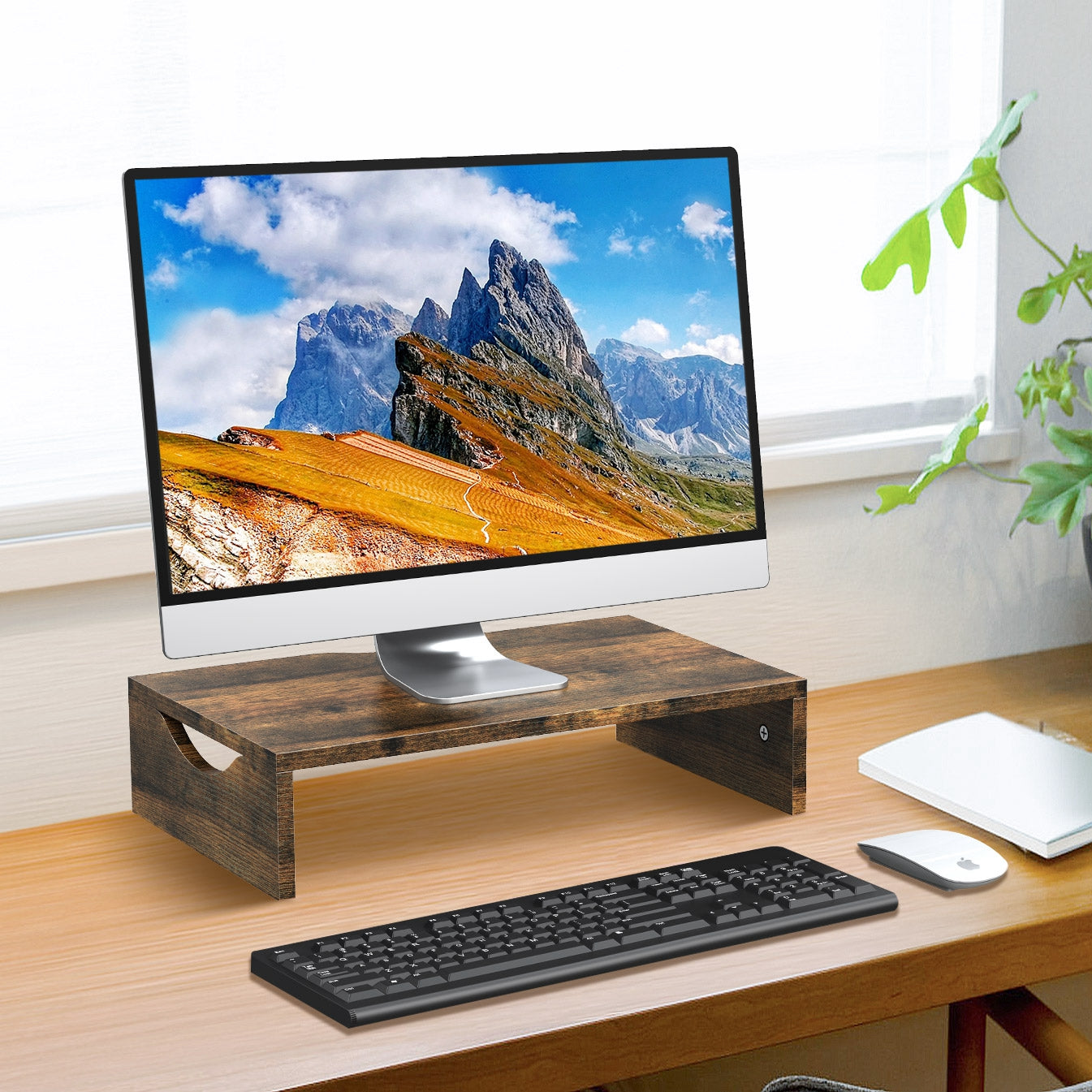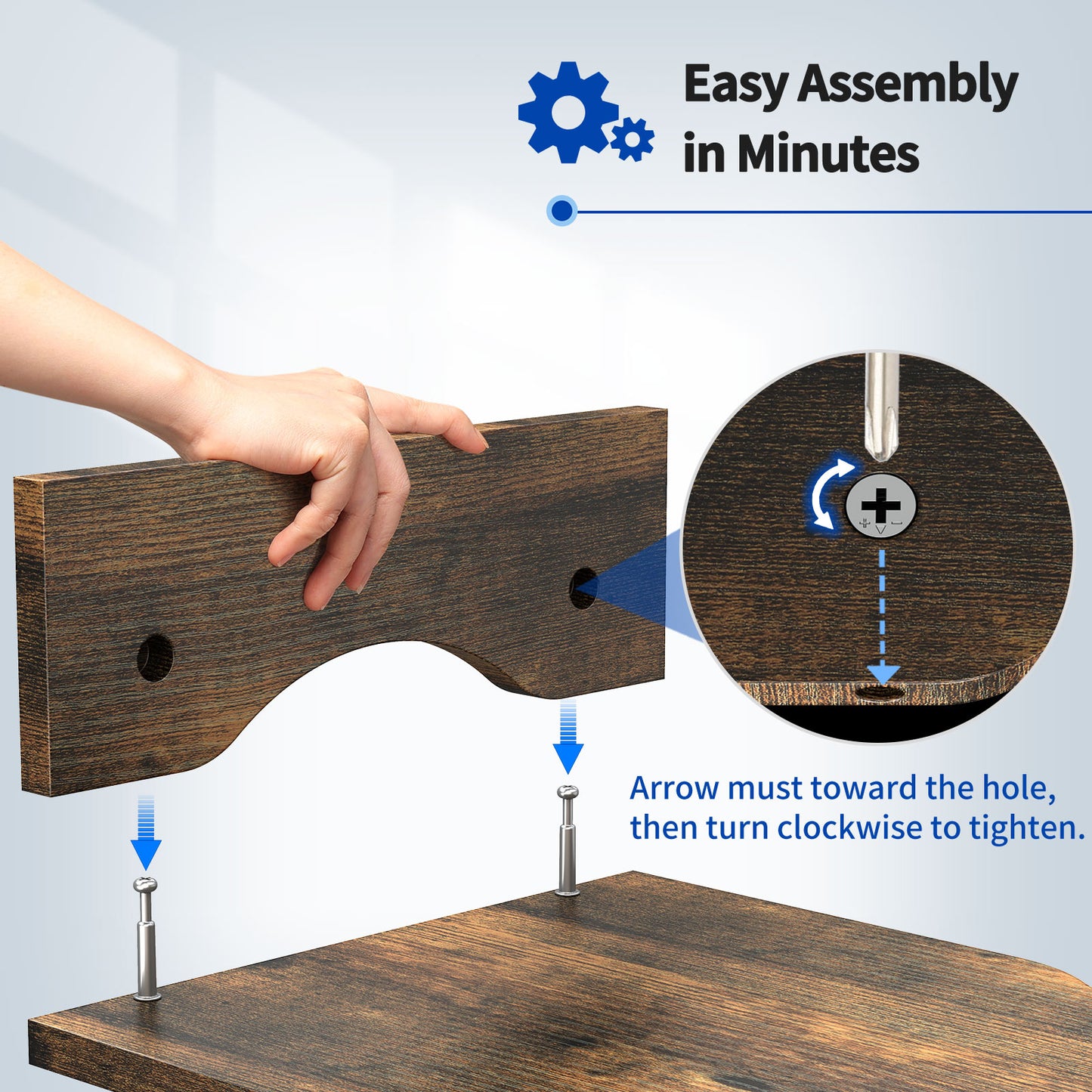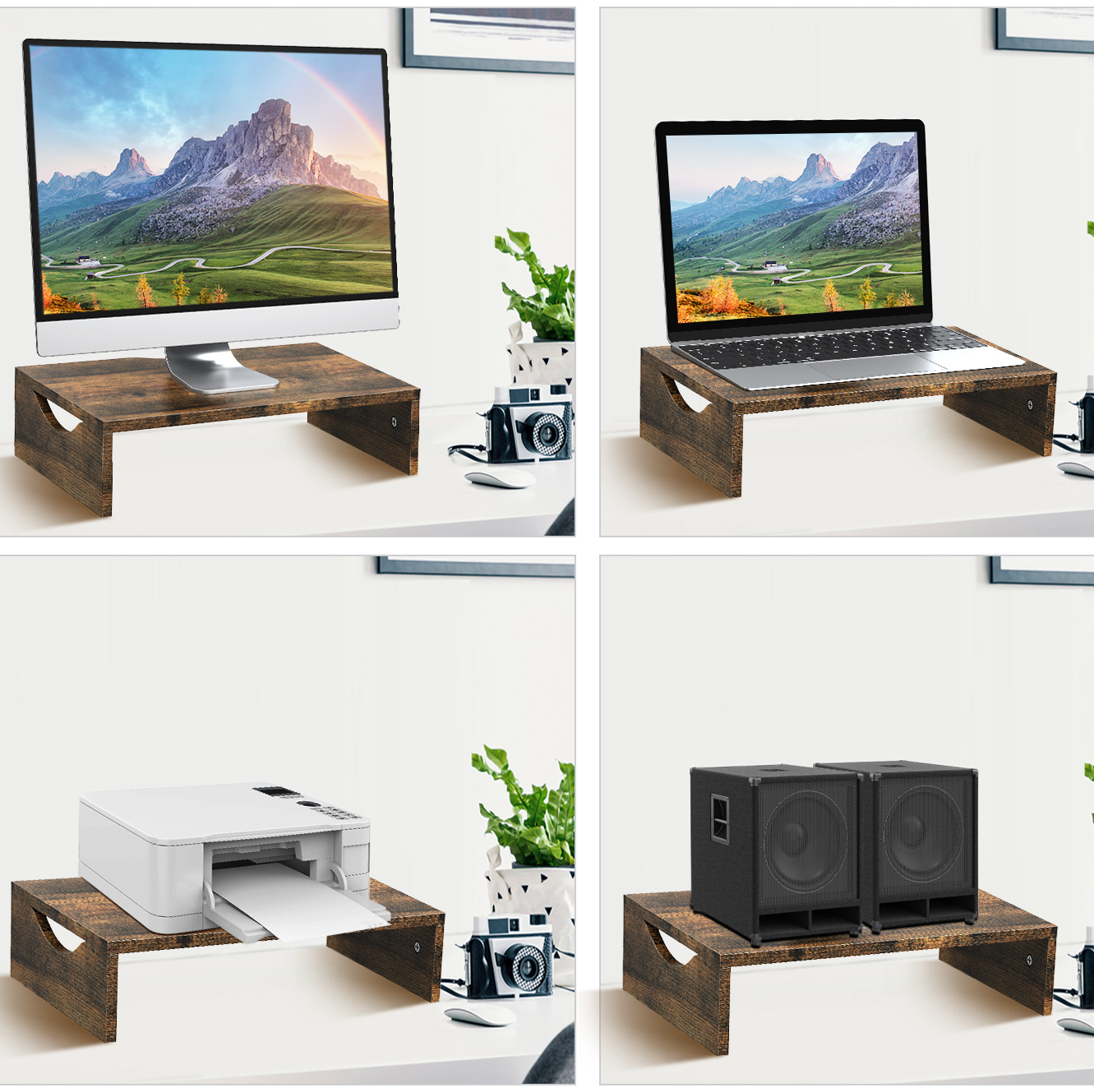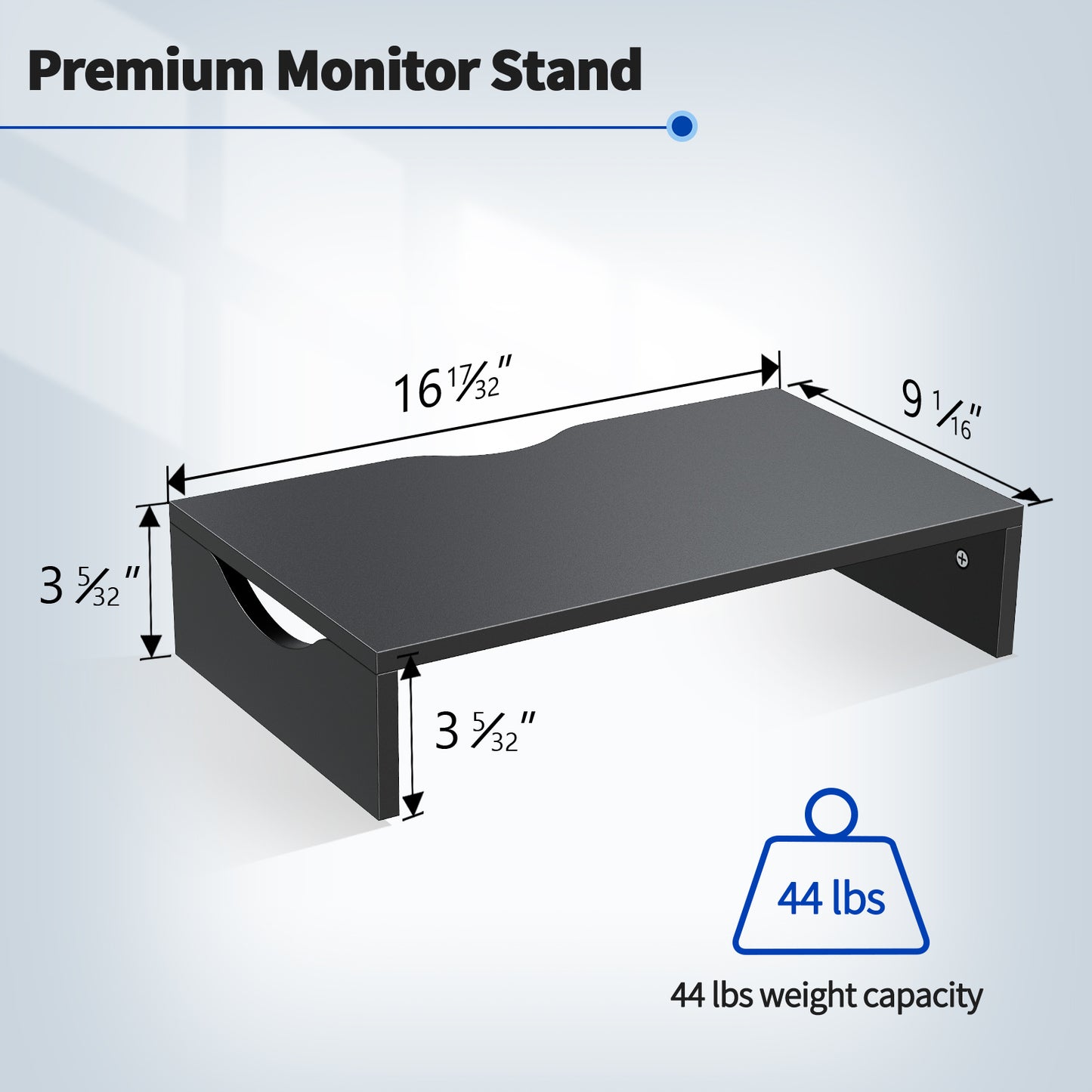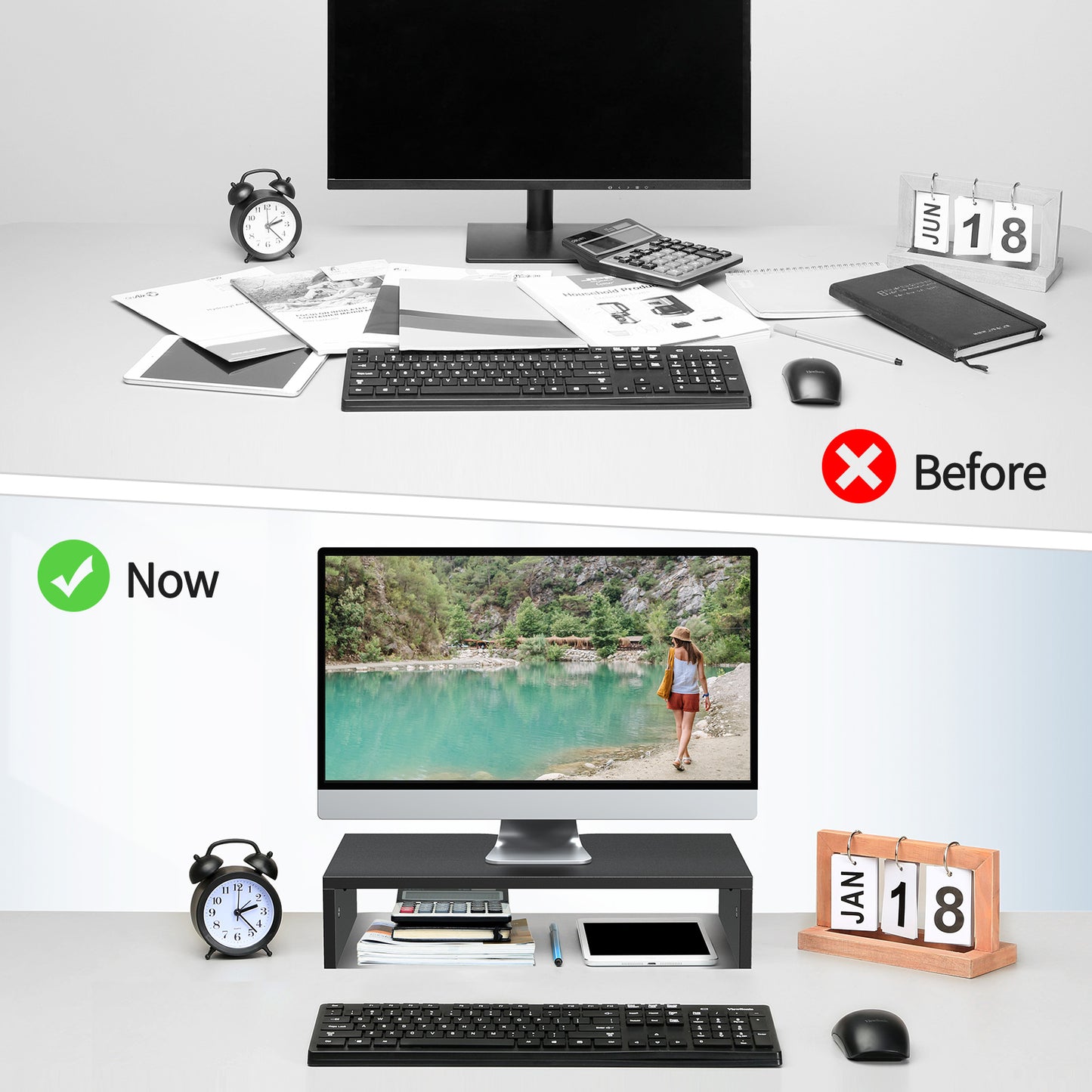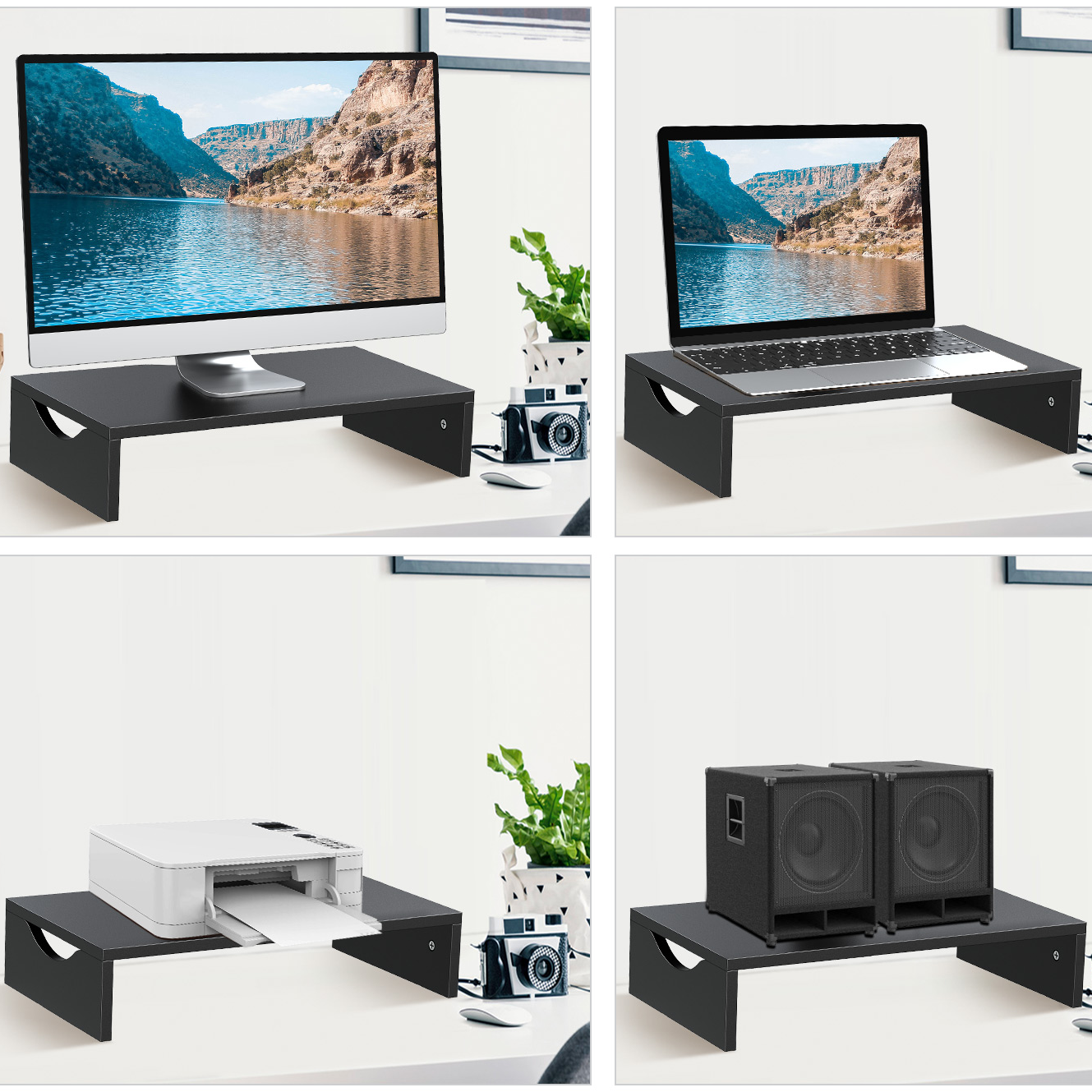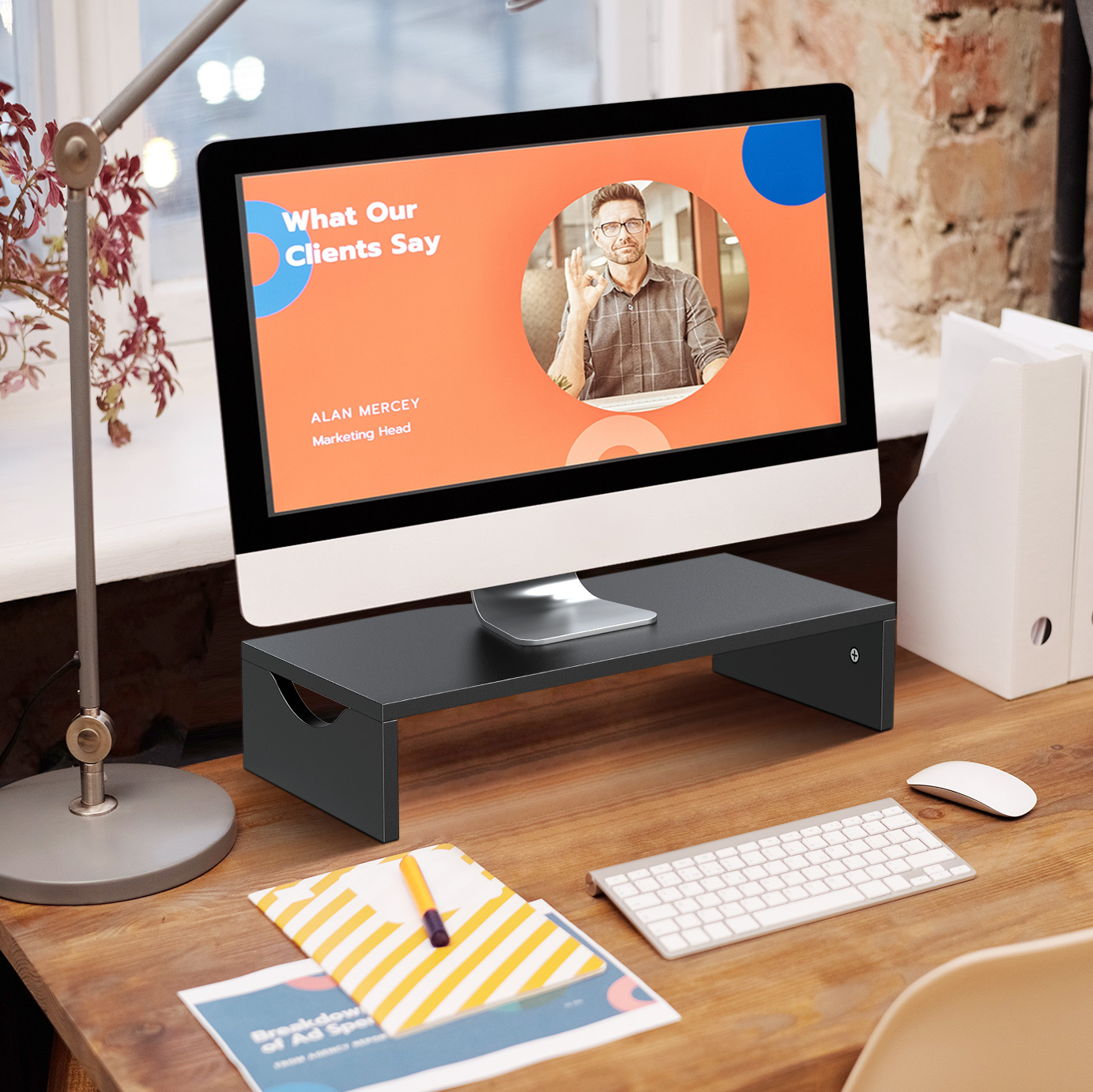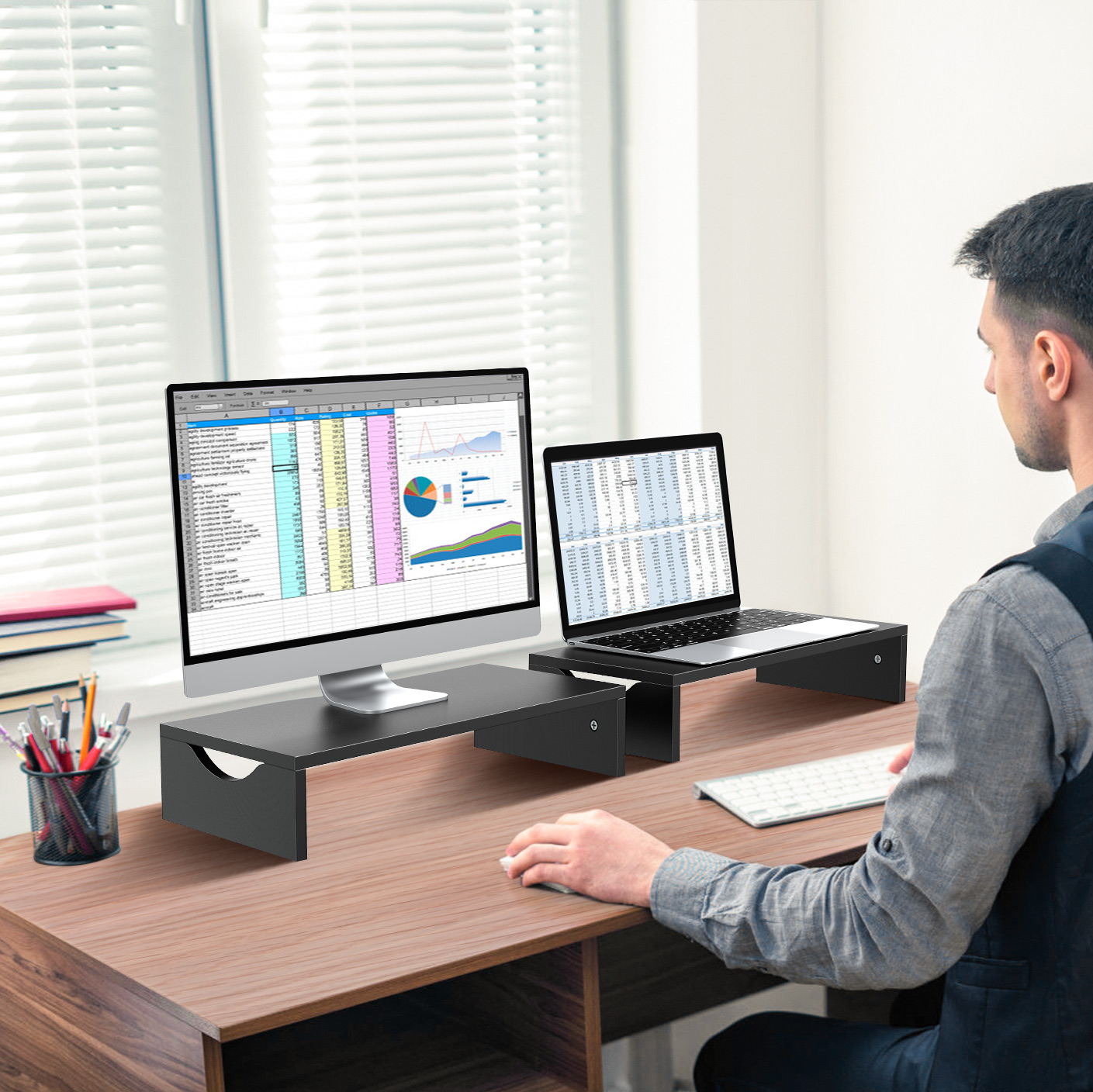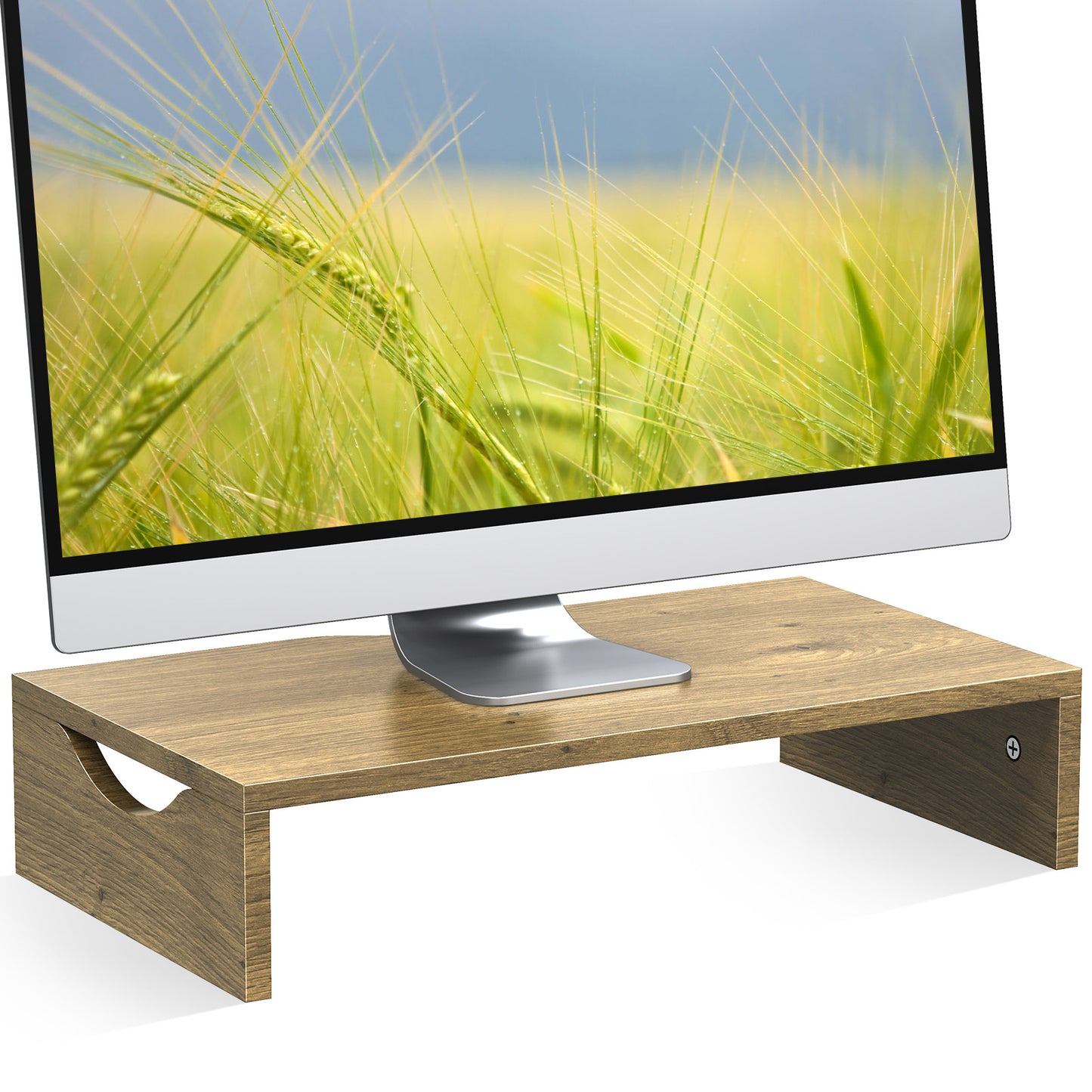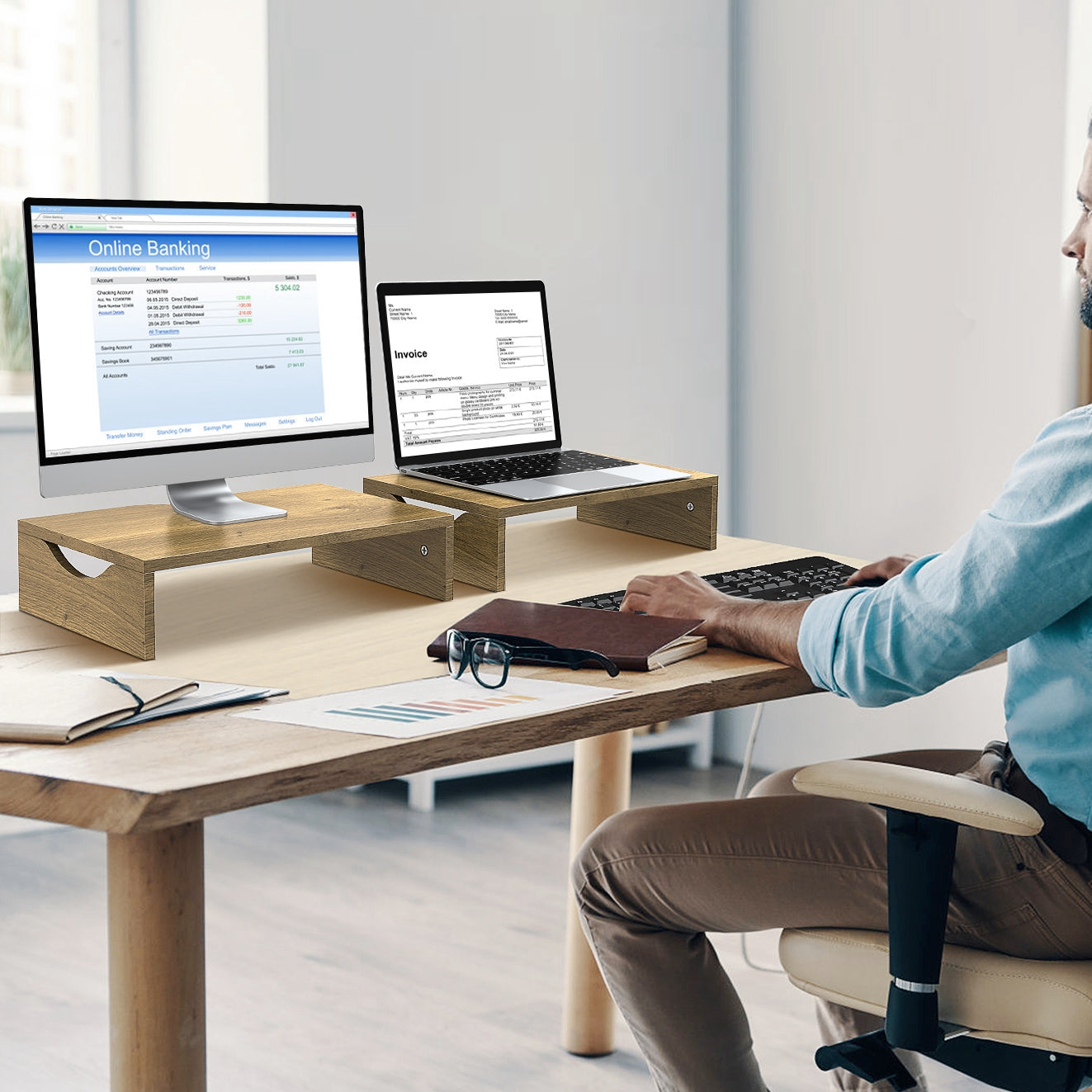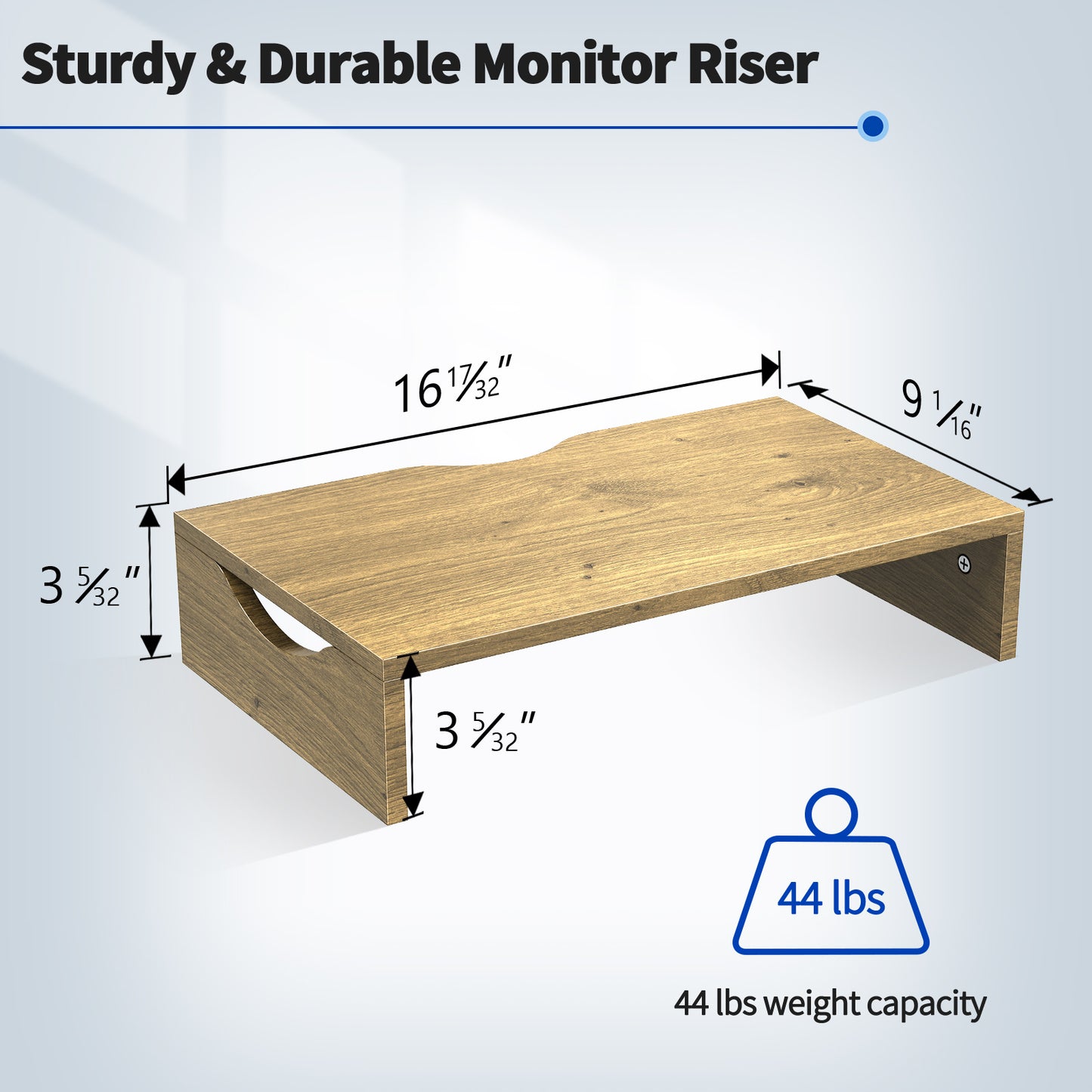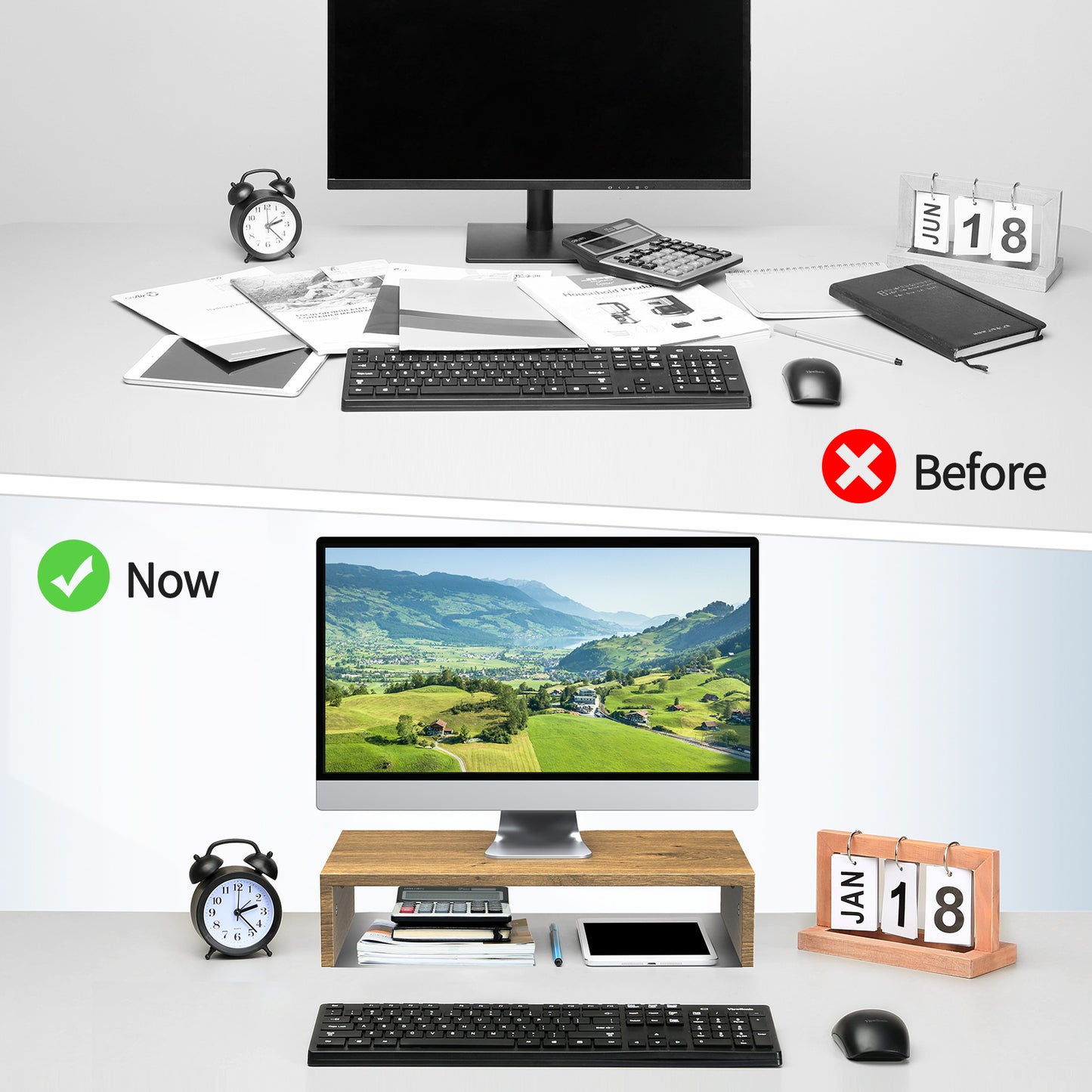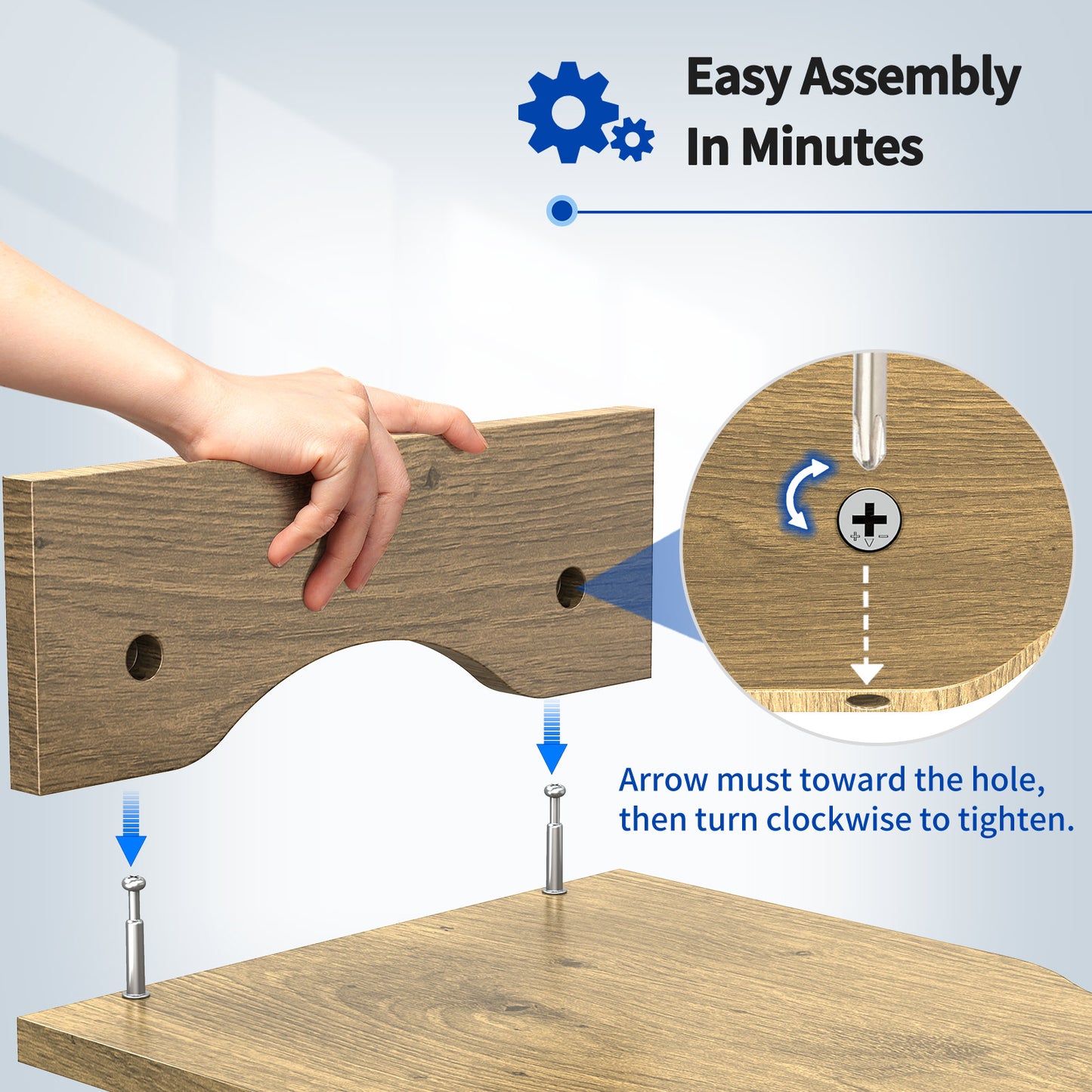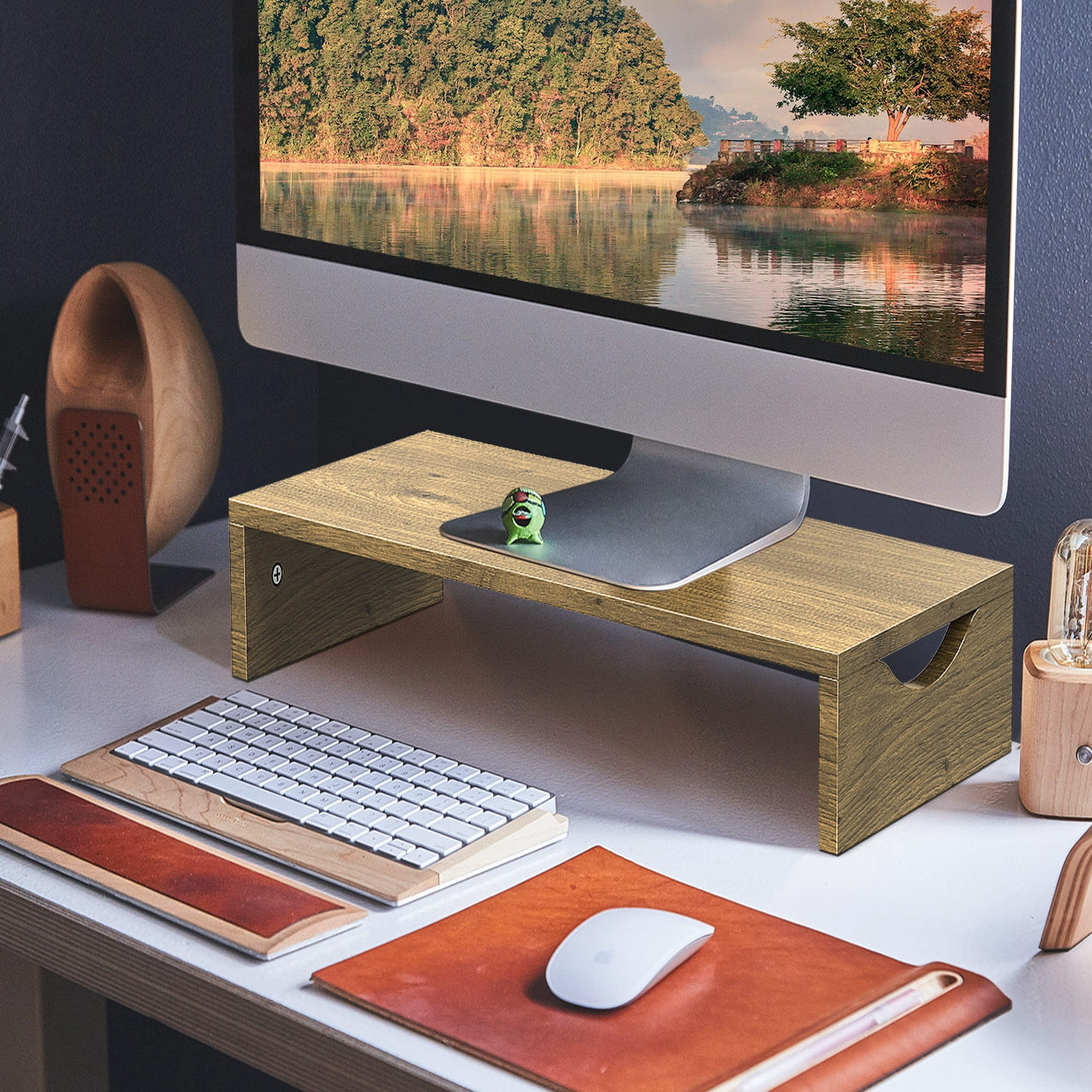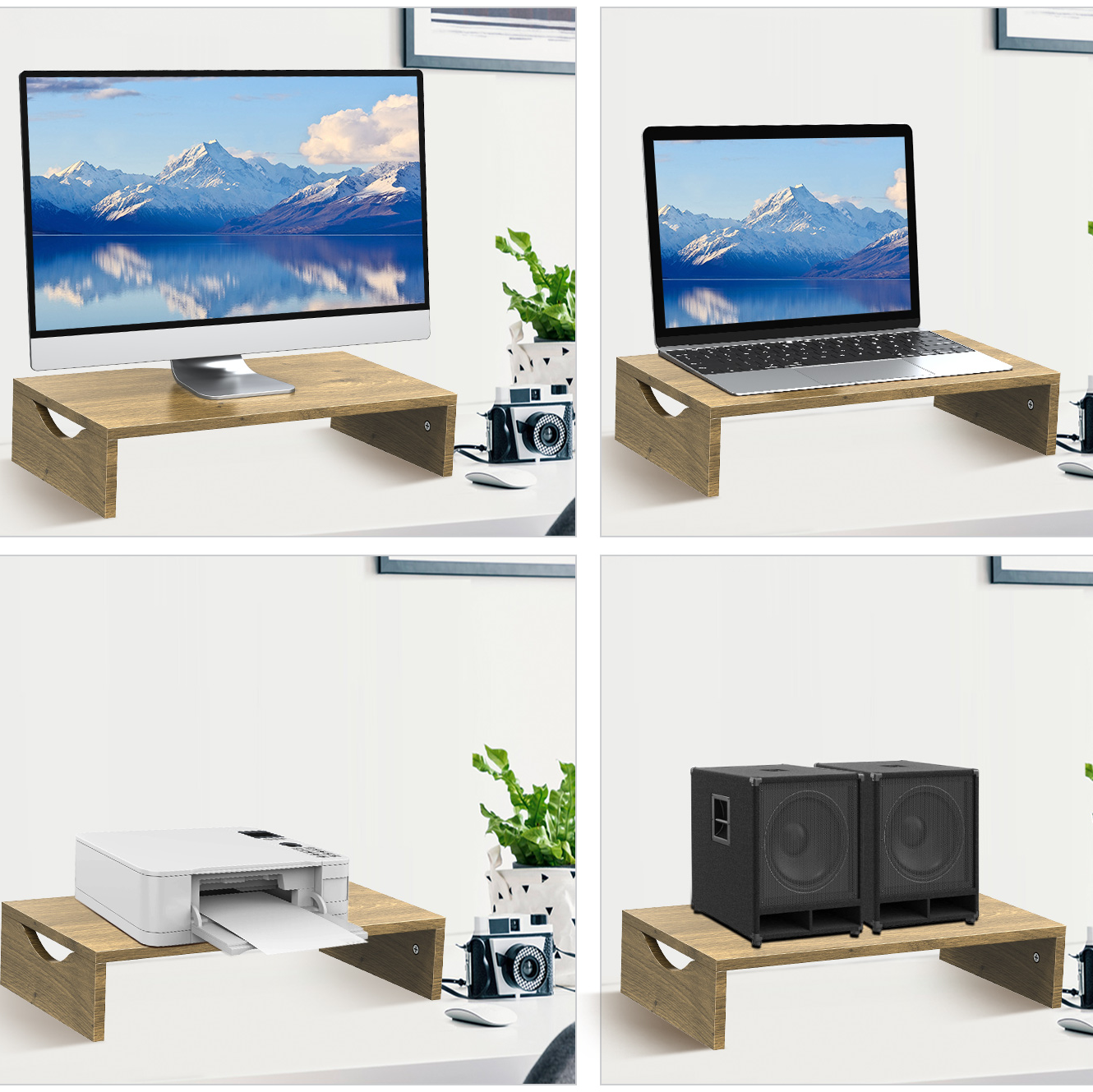 Just right
Easy to assemble...and study